Creditinfo to power Azerbaijan's First Credit Information Bureau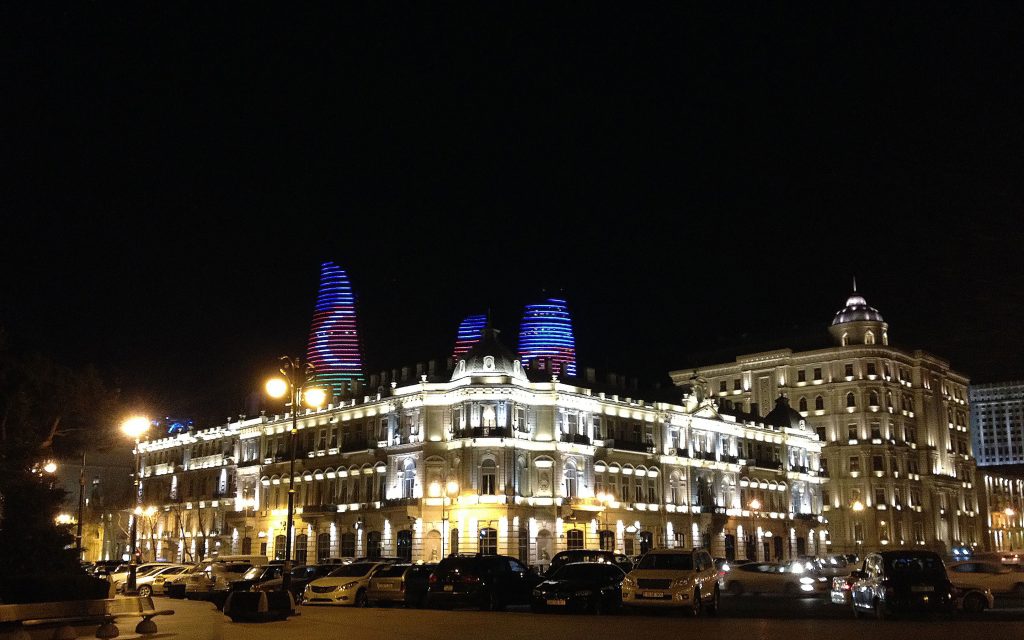 Baku, Azerbaijan, April 19, 2017 – IFC, a member of the World Bank Group, over 20 local financial institutions and Creditinfo have teamed-up in launching Azerbaijan's first private credit bureau to enable local financial institutions to better share credit information, manage lending risks, and boost access to finance for borrowers, including SMEs.
The shareholders – 21 local financial institutions and Creditinfo – agreed to the establishment of a private credit bureau in Baku today. This is a project that IFC and Creditinfo have been working on and facilitating for several years.
Azerbaijan is ranked 118th in the Getting Credit indicator in the World Bank Group's Doing Business 2017 report. The bureau is expected to make it easier for financial institutions to grant credit and promote more responsible lending practices. Borrowers will have a right to give consent to share their loan information with the credit bureau.
"The private credit bureau will increase the range of users and data providers compared with the public credit registry. For example, it will have credit history profiles from leasing as well as non-traditional creditors like telecommunication companies, trade credit and utility payments," said Reynir Grétarsson, founder and CEO of Creditinfo Group. "Keeping all credit exposures in a single file will help financial institutions and lenders to efficiently evaluate risks, lowering borrowing costs and increasing the availability of credit", he added.
"Recent developments in countries in the region, including Azerbaijan, highlight the need to reduce risk and strengthen the financial sector," said Aliya Azimova, IFC Country Representative in Azerbaijan. "Efficient information sharing will help reduce default rates and increase lending volumes. The credit bureau will also benefit borrowers, because a positive credit history allows wider access to finance."
The full list of new partners that signed the agreement to form the credit bureau together are as follows:
AccessBank
AGBank ASC
Amrahbank ASC
AtaBank ASC
Azərbaycan Beynəlxalq Banki ASC
BANK AVRASİYA ASC
Bank "BTB" ASC
Bank of Baku ASC
BANK RESPUBLİKA ASC
Expressbank ASC
Kapital Bank ASC
MUĞANBANK ASC
NBCBank ASC
NİKOYL İnvestisiya Kommersiya Bankı ASC
PAŞA Bank ASC
PAŞA Sığorta ASC
Rabitəbank ASC
TBC KREDİT BANK
UNİBANK Kommersiya Bankı ASC
Yapı Kredi Bank Azərbaycan QSC
Since 1997 Creditinfo Group has been one of the fastest growing companies in the global credit information and risk management industry, aiming to facilitate access to finance especially in the Emerging Markets, thus tangibly contributing in growing economies. Creditinfo operates credit bureaus in more than 25 markets worldwide and employs >450 industry professionals.