October 2018
Creditinfo from data provider to trusted industry leaders; a case study from Guyana
Ben Riley, Global Consultant Creditinfo and David Falconer, Sales Manager Creditinfo Guyana
In many ways the country of Guyana is unique. Considered part of the Caribbean region even though it is on the South American mainland. The only English speaking country in South America more interested in cricket than football. On the lowest population density countries on earth (just behind Iceland) but with 30% of that population residing in the capital city of Georgetown. However in the area of Credit, Guyana is proving again that a Creditinfo Credit Bureau can by the driving force behind market development and the opening up of affordable credit to all.

PRESS RELEASE
Changes in Consumer Protection Law adopted by Saeima (Latvian Parliament) obliging consumer lenders to exchange positive credit information about consumer and to use this information in assessment of creditworthiness is a positive step, said "Kredītinformācijas Birojs".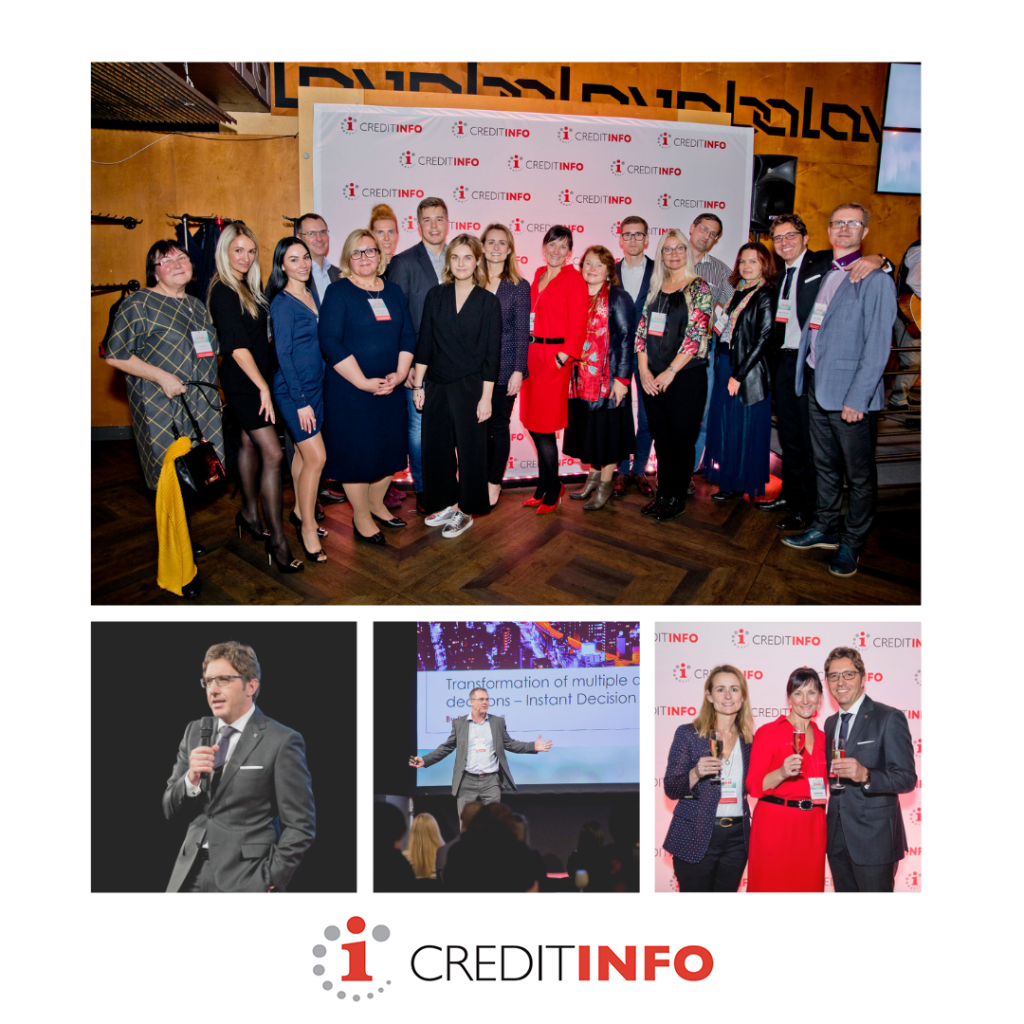 Creditinfo Estonia – the oldest company in the Creditinfo Group – celebrates the 25th anniversary this year. Creditinfo Eesti AS was established in 1993 (operated under the name Krediidiinfo AS until December 2016). Many years' experience has helped the company to become the largest and most professional Estonian supplier of credit information.
Creditinfo Estonia has been a loyal long-term partner to Estonian companies helping them to make smart and intelligent business decisions. Creditinfo Eesti AS is the Estonian market leader in the sector of information collection, processing and intermediation.
On 17th of October, Creditinfo Estonia celebrated its 25th anniversary with the clients in a client-conference: Creditinfo 2.0.43. Our goal was to look back to the eventful history, and to begin with the creation of a new version of Creditinfo Estonia for the next 25 years – Creditinfo, version 2.0.43!
The main topics of the conference covered the preview into the next years – possibilities of using alternative data solutions in credit ratings and cross-border data exchange, we talked about innovations and advances in data ecosystems and analytics. Additionally, we took a closer look into what is happening in the credit-industry in the world.
The conference was a perfect thank you gesture for all the clients, who are the roots of our success. Trust and loyalty from the clients give us the inspiration and courage to create innovative solutions impacting the business and social environment around us.