December 2022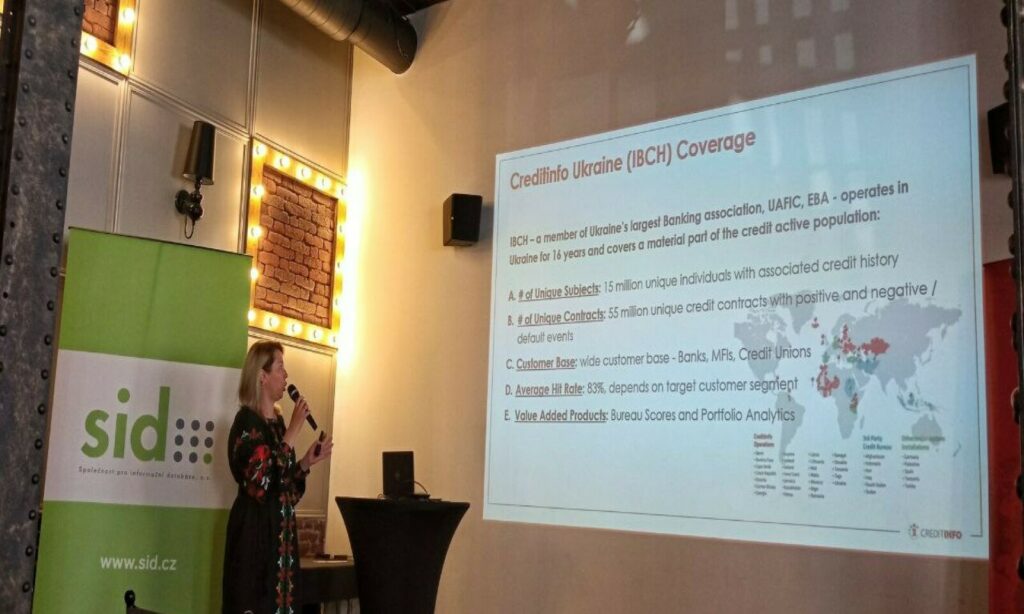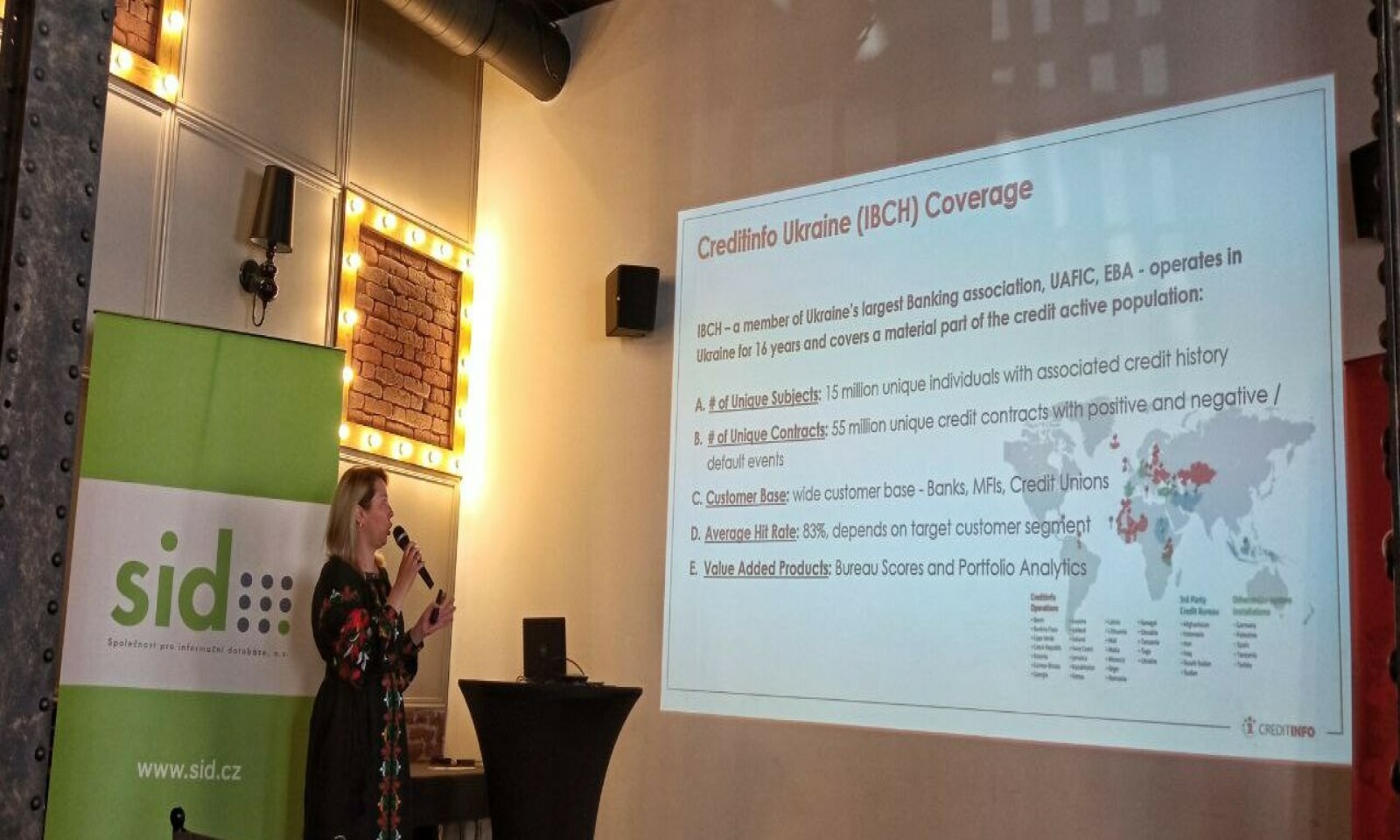 On June 1, 2022, a conference on the current topics in the financial market took place in Prague. This conference was organized by SOLUS, SID, and Creditinfo. The attendees, primarily from the banking, payday lender, telco, and utility sectors were able to get insights into areas of Ukrainian Cross-border reports exchange, the new Consumer Credit Directive, PSD2/Open banking services including transactional scoring, new trends in Device Fraud mitigation, and many more from international speakers who frequently used case studies and demos of solutions created by Creditinfo, SID and its partners to address particular risk management and sales expansion challenges.
Let us provide you with insights gained from the presented topics. As readers of our newsletter are from many markets, we have selected topics which are valid for the financial services community and not limited only to particular geographies:
Key trends in the financial and credit bureau industry
Seth Marks, Managing Director, Creditinfo Central & Southern Europe and Head of Affiliated Markets in his intro focused on financial inclusion and Creditinfo's mission to improve access to credit to more than 2 billion financially excluded people worldwide. He also described 5 trends which are common themes from Creditinfo's experiences gained from running credit bureaus in more than 30 markets:
· The growing Importance of Data and Data-driven insights
· Digitalization
· Analytics and Decisioning
· Portfolio Management
· KYC and Fraud mitigation
Digital Corridors Initiative of IFC and Ukrainian cross-border report exchange
Fabrizio Fraboni, Global Specialist from IFC/World Bank together with Kateryna Danylchenko, CEO of Creditinfo Ukraine addressed the topic of how to support the financial inclusion of millions of Ukrainian refugees by providing access to their identification and credit histories via Creditinfo's newly-established Cross-border Reports Exchange Service, a part of IFC's Digital Data Corridors initiative. Mr. Fraboni also spoke about IFC's global challenges around access to finance for consumers and SMEs, including World Bank Group's global engagement in building Credit Infrastructure together with strategic industry partners (such as Creditinfo). Ms. Danylchenko then gave an overview of Creditinfo's Credit Bureau in Ukraine (IBCH), which is part of the Digital Data Corridors initiative and covers more than 75% of the credit active population of Ukraine.
The live version of the Cross-border Reports Platform was also presented at the conference. The service is now available in 7 markets, in collaboration with local credit bureaus.
Power of Open Banking in Risk Assessment
Marc Gaudart, an independent consultant formerly of Experian and McKinsey & co, presented the power of Open Banking in credit risk assessment. He addressed the main
benefits which the EU PSD2 directive and national regulations enable, such as greater transparency, security, innovation, and market competition. He referred to consumer lending as one of the main use cases for Open Banking, where customers can gain better access to credit when sharing their data. He demonstrated how Open Banking can transform lending decisions using examples in consumer, business, mortgage lending, debt consolidation, and Buy Now Pay Later services. He also demonstrated Open Banking data as being powerful predictors of credit risk, providing an example of the performance of a scorecard developed on Open Banking data. 'Given the granularity of income and outgoing transactions information available, Open Banking provide a precise, accurate and up to date affordability measure' said Gaudart.
Aleš Černý, Head of Retail Risk at AIR BANK, topic by sharing his experience in building transactional scores based on Open Banking Data for the Peer-to-Peer lending platform Zonky. He demonstrated that the best performance is via the enrichment of credit bureau scoring models with transactional data sourced from Open Banking. Such an approach is also recommended by Creditinfo scoring experts and Creditinfo itself has long-time expertise in building such models. Černý also mentioned his ambition and interest to build and promote a 'Personal Score' in the Czech Republic, following similar approaches from the US and UK markets.'
Trends in digital fraud mitigation
Jürgen Brandt, VP of Business Development, and Lars Schumann, Anti-Fraud Consultant from Creditinfo partner RISK.IDENT, a leading German device fraud mitigation provider, addressed current trends in the digital fraud area supported by case studies from the German telco and e-commerce segment. They covered three areas:
i) area of Account takeover (ATO) in the Telco Sector where fraudsters steal credentials of existing customers, change passwords and shipment addresses or arrange contract renewal/extension and then order new hardware, with ATO-specific scoring model based on the collection of device fingerprint date as solution helping to mitigate such risk.
ii) areas focused on the Buy Now Pay Later (BNPL) and E-commerce Sector, where the challenge sits in fraudsters using stolen identities with good credit ratings, creating a new account, buying goods using BNPL then picking and reselling. Such challenges can be addressed by Data enrichment and linkages (Credit agency data combined with Device fingerprinting).
iii) area of Refund Fraud, where fraudsters buy goods and pay them, then complain about a non-existing problem to launch a return process during which they redirect the return address to a fake one and steal goods. Device fingerprinting with monitoring of the value chain will help to reveal and prevent such challenges.
If you want to get more insights about mentioned conference and topic please email: tesa.vitelj@creditinfo.com