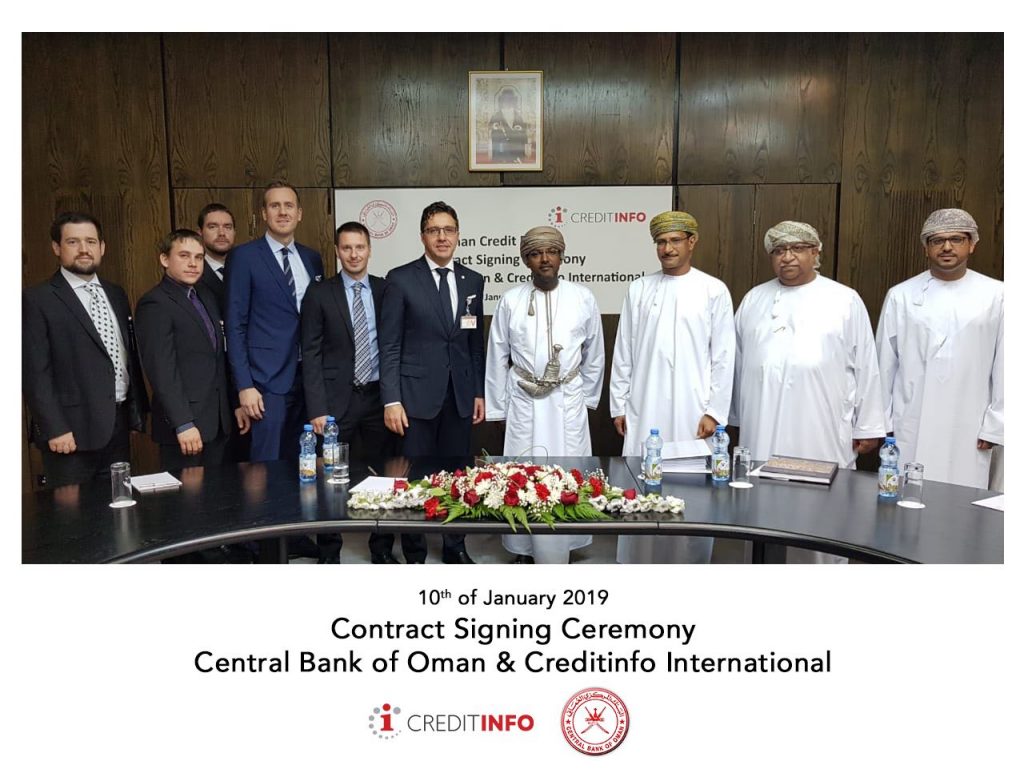 PRESS RELEASE
Creditinfo joins forces with Central Bank of Oman (CBO) to implement a world class Credit Bureau in the Sultanate
London, 10th January 2019 – Creditinfo Group, the leading global credit information and fintech services provider, today announced a new strategic partnership with the Central Bank of Oman (CBO). As part of the contract, Creditinfo Group will offer a full range of products to support the development, roll-out and management of a sophisticated and scalable credit registry system, including a modular credit reporting system with a roadmap of value-added products.
This announcement marks another significant milestone for Creditinfo, which is a world leader in providing intelligent information in mature and emerging markets. The contract with CBO will ensure that The Sultanate has the leading credit bureau in the region, with capabilities and facilities that extend far beyond those of a traditional credit bureau.
The new Bureau will be processing credit data sourced from both banks and non-banking entities like providers of leasing finance, SME sector lenders, insurance companies, telecommunication companies, utilities and government data.
"We are thrilled to start this new adventure with the Central Bank of Oman and provide the full potential of intelligent information, software and analytics solutions to this project," commented Stefano Stoppani, CEO at Creditinfo. "Backed by international know-how and local market support, the infrastructure we will deliver will set a high bar in the Omani market and the Gulf Region. We look forward to working with CBO, and to deliver these capabilities to our financial services clients globally."
"The signing of this agreement between Central Bank of Oman and Creditinfo, a World-Class Credit Bureau & FinTech Analytics Provider- is part of CBO 2019-2021 strategy which is aligned with the National Program for Economicical Diversification. OCB once launched will become a national one-stop-shop for credit and financial information in the Sultante" Said His Excellency Tahir bin Salim Al Amri, Executive President, at Central Bank of Oman.
About Creditinfo
Established in 1997 and headquartered in Reykjavík, Iceland, Creditinfo is a provider of credit information and risk management solutions worldwide. As one of the fastest growing companies in its field, Creditinfo facilitates access to finance, through intelligent information, software and analytics solutions.
With more than 33 credit bureaus running today, Creditinfo has the largest global presence in the field of credit risk management, with a significantly greater footprint than competitors. For decades it has provided business information, risk management and credit bureau solutions to some of the largest, lenders, governments and central banks globally – all with the aim of increasing financial inclusion and generating economic growth by allowing credit access for SMEs and individuals.
About Central Bank of Oman
Central Bank of Oman (CBO) is the regulatory authority for all licensed banks operating within the Sultanate of Oman and for those commercial banks incorporated in the Sultanate with operations extending to countries outside of the Sultanate.
Media Contacts:
Suraj Mashru
Babel PR for Creditinfo Group
+44 (0)207 199 3977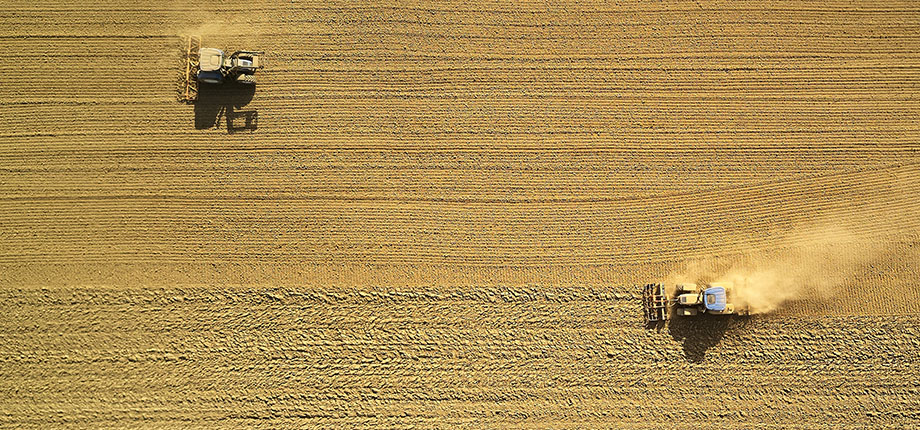 When you walk down lively Tbilisi downtown all your senses are filled with a mixture of western and eastern cultures. You can see something amusing on every corner — an old orthodox church, sulfur baths and of course many street traders selling all kind of stuff. You should try churchkhela, candle-shaped candy made of nuts and grape juice. Small traders together with farmers, shop owners and craftsmen are the hallmark of Georgia and they are a vital part of country's economy.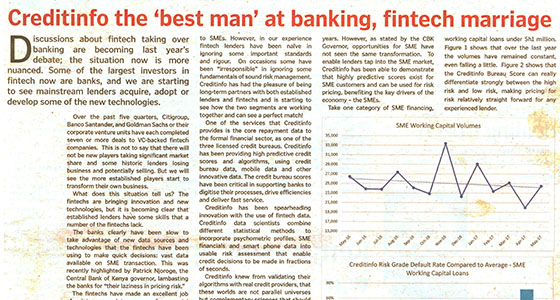 "Discussions about fintech taking over banking are becoming last year's debate; the situation is now more nuanced. Some of the largest investors in fintech now are banks, and we are staring to see mainstream leaders acquire, adopt or develop some of the new technologies. "
Article by Paul Randall, Executive Director at Creditinfo Decision Analytics; Steven Kunyiha, CEO of Creditinfo Kenya and Alexandra Aproyants, Senior Consultant at Creditinfo Decision Analytics.
Read more here.