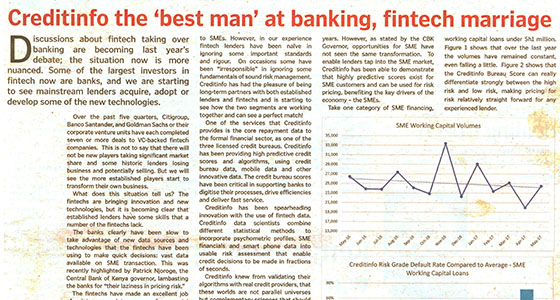 "Discussions about fintech taking over banking are becoming last year's debate; the situation is now more nuanced. Some of the largest investors in fintech now are banks, and we are staring to see mainstream leaders acquire, adopt or develop some of the new technologies. "
Article by Paul Randall, Executive Director at Creditinfo Decision Analytics; Steven Kunyiha, CEO of Creditinfo Kenya and Alexandra Aproyants, Senior Consultant at Creditinfo Decision Analytics.
Read more here.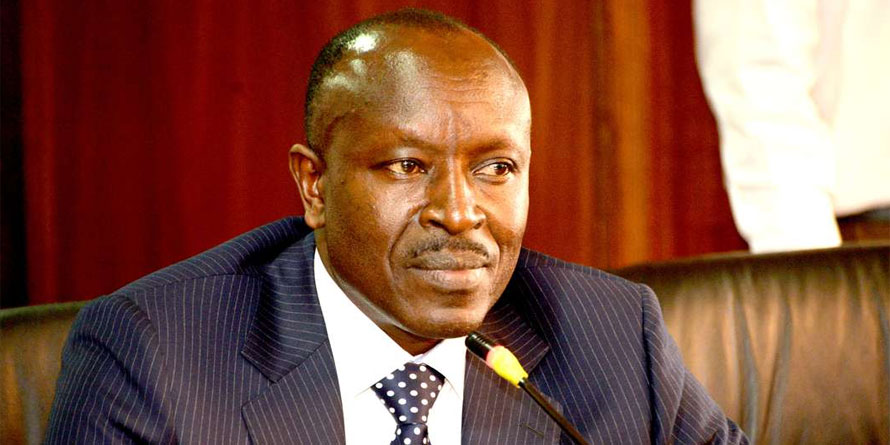 The Central Bank of Kenya (CBK) is set to conclude a study on the law capping interest rates and its impact on the economy, CBK Chairman Mr. Mohamed Nyaoga announced on Tuesday, April 25th. On the same day, Creditinfo Kenya and Creditinfo Academy organised an exclusive meeting for professionals from the financial sector to acquire inspirational observations and insights on the current situation in the Kenyan credit risk management market and acquaint themselves with solutions to the challenges faced by the need to reduce losses and improve productivity.