Creditinfo acquire Credit Bureau in Estonia from Experian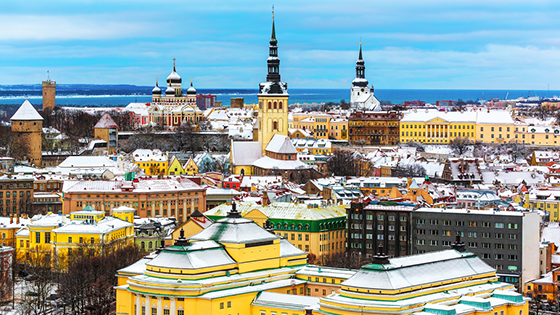 Creditinfo are pleased to announce that they have entered into a definitive agreement to acquire a credit bureau operation in Estonia from Experian, Krediidiinfo. Krediidiinfo has been operating since 1993 and is engaged in corporate economic and financial data collection, processing and analysis. Hosting Estonia's largest corporate and private database, Krediidiinfo currently has more than 16,000 companies, both domestically and abroad, utilising their credit reporting services.
Mr. Hakon Stefánsson, Chief Operations Officer (COO) of Creditinfo Group advised, "This acquisition is a strategic investment for Creditinfo and plays an important role in creating a Pan Baltic credit bureau service. Creditinfo is the sole shareholder of Creditinfo Lithuania and a minority shareholder in AS Kredītinformācijas Birojs Latvia where banks hold the majority of the shares. This acquisition will enable us to speed up the Baltic expansion, while also providing us with indispensable knowledge of local specifics through the existing employees."
Mr. Stefánsson added, "Creditinfo will continue to deliver an effective Credit Bureau service, whilst providing new ideas and best practice which can be implemented by the customers to provide effective and efficient solutions for their customers. We will actively bring greater structure and strategic direction with the aim of further increasing the stability of the Estonian financial system and stimulating investment and financial inclusion, to create an environment in which the Estonian lenders can provide improved facilities for all borrowers, ranging from small enterprises and micro enterprises. Creditinfo will grow the business in Estonia by introducing various value added products and innovative solutions."
Mr. Stefánsson will support the operation, splitting his time between Tallinn, Estonia and his office in Reykjavik, Iceland. Supporting him will be an experienced team based worldwide, bringing to the company decades of diverse experience and practical knowledge in credit risk management. Also, Andrius Bogdanovičius, General Manager (GM) of Creditinfo Lithuania, will support the management team of Krediidiinfo in terms of product development and in developing a regional strategy.
For further information please

contact

:
Creditinfo Group  tel. +354 6600099 | info@creditinfo.com | www.creditinfo.com
About

Creditinfo
Creditinfo is a leading service provider for credit information and risk management solutions worldwide. It has developed in more than 30 countries, through its multiple subsidiaries and partner companies operating Creditinfo credit bureau systems, numerous innovative products and services from official and customer information sources to facilitate best practices in credit risk management. Creditinfo has been shortlisted and awarded in several tenders supported by World Bank, IFC, Millennium Challenge Corporation and other international organisations. Creditinfo has headquarters in Reykjavik, Iceland, and it employs around 300 people worldwide.
Through the exchange of information, credit reporting systems can be established to enable financial systems to use accurate information to offer credit based on objective criteria. The result is lower risk and costs for the creditor and increased economic opportunities for SMEs and members of society.