Strategic steps in Africa: Compuscan Group invests in Creditinfo Group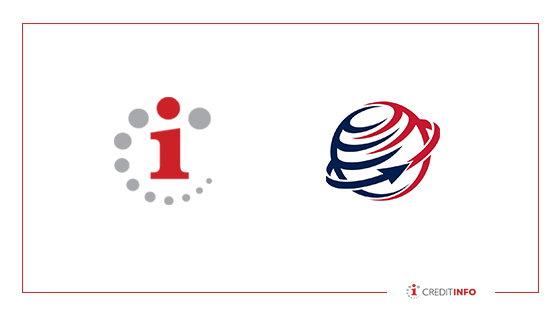 A strategic partnership between Creditinfo and the largest independent credit bureau in Africa, Compuscan, will drive growth, accelerate innovation and assist organisations in making better informed credit risk management and business decisions in emerging markets. Backed by Actis, the pan-emerging markets investor, Compuscan has invested in a minority share of the international credit information and risk management solutions provider.
The acquisition of Creditinfo aims to ensure sustainable and socially responsible business growth in the emerging markets of Africa, Asia and the Middle-East. To confirm the partnership, an agreement was signed on the 30th of May between Compuscan and Creditinfo – marking the first and important step towards strategic regional developments for improving financial inclusion and credit risk management in emerging markets. Moreover, SMEs could benefit greatly from sharing investment in know-how and technology, as both companies are agile leaders in their respective markets.
"We are both fast growers, sharing similar values and a common vision for financial inclusion, striving to improve financial literacy in the African continent, as well as financial infrastructure," stated Reynir Grétarsson, CEO and majority shareholder and owner of Creditinfo Group. "The partnership with Compuscan shows dedication in strengthening the current Creditinfo position and supporting further sustainable growth in emerging markets, while cooperating in areas where our companies are complementing."
Remo Lenisa, Founder and CEO, Compuscan  advised, "The partnership with Creditinfo fits perfectly with Compuscan's strategy to expand its footprint in the industry and is in line with our approach to continuously develop innovative applications by which to meaningfully apply and utilise our extensive datasets and systems to meet our clients' needs. Mr. Lenisa continued, "Creditinfo and Compuscan are likeminded in their passion to help markets grow through innovative solutions and quality consumer and business credit data.  Together, both organisations will strengthen their position to better serve the credit industry with relevant and reliable credit management solutions, to assist businesses to make better business decisions, to minimise risk and maximise profits, while at the same time protecting the consumer from over-indebtedness and reckless borrowing."
ABOUT
COMPUSCAN
Since establishment in 1994, Compuscan has emerged as a reputable and trustworthy credit bureau, committed to providing total credit reporting and risk management solutions throughout the credit life-cycle. Compuscan have experienced rapid growth and have evolved from being a local credit information agency to a full service credit bureau delivering solutions to a range of institutions in markets across Africa, providing a range of comprehensive datasets which offer a holistic view of consumer and business information to assist businesses to make the most informed decisions. Headquartered in Stellenbosch, South Africa, the group of companies (Compuscan, Compuscan Academy, ScoreSharp and P:Cubed) employs 350 people in 8 countries across Africa and the ASEAN region.
ABOUT CREDITINFO
GROUP
Creditinfo is a leading service provider for credit information and risk management solutions worldwide. It has developed, through its multiple subsidiaries in more than 20 countries, numerous innovative products and services from official and customer information sources to facilitate best practices in credit risk management. Creditinfo has been shortlisted and awarded in several tenders supported by World Bank, IFC, Millennium Challenge Corporation and other international organisations. Creditinfo has headquarters in Reykjavik, Iceland, and it employs more than 400 people worldwide.
ABOUT
ACTIS
Actis is a leading investor in growth markets across Africa, Asia and Latin America, delivering consistent, competitive returns, responsibly, through insights gained from trusted relationships, local knowledge and deep sector expertise. Founded in 2004, Actis have an unparalleled heritage in growth markets, set within a culture of active ownership. Currently, managing $6.6 billion in assets, operating through 12 offices globally.
Contact Information
Ieva Bieliunaite-Jankauskiene
Marketing Manager, Creditinfo International
ieva@creditinfo.com
LinkedIn
www.creditinfo.com
Chrizane van Zyl
Public Relations Officer, Compuscan
cvanzyl@compuscan.co.za
LinkedIn
www.compuscan.co.za