Creditinfo acquires a Kenyan mobile financial services provider to facilitate financial inclusion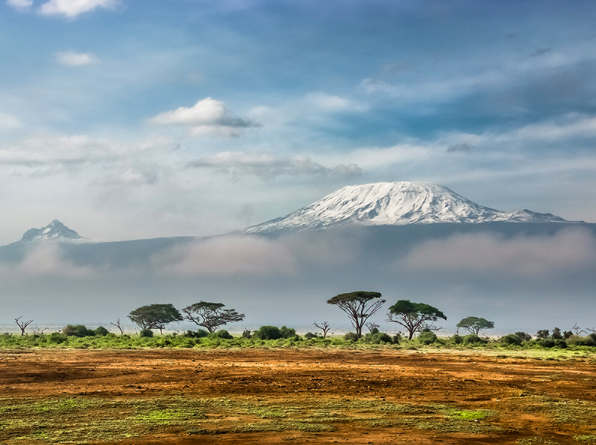 On Friday, 24th March 2017, an agreement was signed between Creditinfo Group and Alternative Circle, a Nairobi-based mobile financial solutions innovator, to facilitate financial inclusion in Africa. Seed capital, as well as extensive Creditinfo expertise in classic and alternative credit risk management, will empower Alternative Circle to enable access to consumer data that was unavailable before, therefore lowering barriers to a wider population to get access to finance.
"Seeing the turn that the credit risk management industry has been taking during the past few years, we are being proactive in finding alternative ways to create data which can be added to the "classic" historical data on consumers held via our credit bureaus all over the world," says Reynir Grétarsson, founder and CEO of Creditinfo Group. He adds that Kenyans are known for winning marathons, but the country is also ahead of the pack in fintech innovation. "Alternative Circle has the stamina to succeed in this competitive market, and we look forward to winning new markets with them", states R. Grétarsson.
"The acquisition of Coremetrix last year, our psychometrics company, enabled Creditinfo to win new markets fast. The strategic partnership with Alternative Circle is expected to further enable Creditinfo to gain extremely valuable consumer data that was not available in the market before. We are the efficiency leaders in creating data, especially in the markets where there is none or few. Thinking about the consumer first, we want to lower the barriers for him or her to get access to finance, as this is our main mission in the emerging markets," affirms R. Grétarsson. The know-how and solutions provided by Alternative Circle, amongst which the facilitation of microloans, are to be adapted and exported to other markets.     
For Kevin Mutiso, the founder and CEO of Alternative Circle, this new partnership with Creditinfo means a wider geographical footprint and greater opportunities.  "Partnering with Creditinfo will not only redefine the way risk is evaluated in Kenya and the world but it will bring on to the credit-ecosystem several SMEs that can now achieve their potential", says K. Mutiso.
A considerable seed capital investment and a team of professionals working in the field of scoring and decision automation services will initially facilitate Alternative Circle to build a modern and agile mobile-based microloan platform, created using newest risk management technologies and Creditinfo international know-how. This platform is currently under testing mode and is expected to go live by the end of Spring 2017.
ABOUT CREDITINFO GROUP
Creditinfo is a leading service provider for credit information and risk management solutions worldwide thus facilitating financial inclusion and economic growth. It has developed, through its multiple subsidiaries in more than 20 countries, numerous innovative products and services from official and customer information sources to facilitate best practices in credit risk management. Creditinfo has been shortlisted and awarded in several tenders supported by World Bank, IFC, Millennium Challenge Corporation and other international organisations. Creditinfo has headquarters in Reykjavik, Iceland, and it employs more than 450 people worldwide.