Creditinfo Tanzania appoints independent non-executive Chairman — Israel L Kamuzora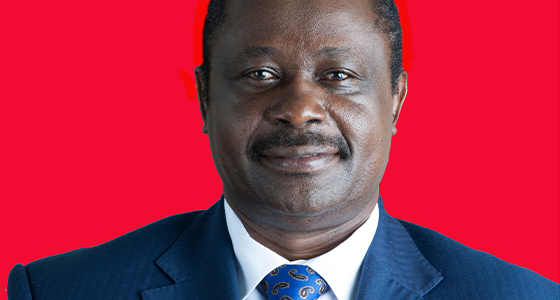 Creditinfo Tanzania Limited has appointed Israel L Kamuzora as independent non-executive Chairman of the Board of Directors, replacing Reynir F. Grétarsson, founder, majority shareholder and Chairman of the Board of Creditinfo Group Hf.
Israel L Kamuzora is the immediate former regulator of Insurance (former CEO of Tanzania Insurance Regulatory Authority (TIRA)), currently Chairman of the Board of African Trade Insurance Agency (ATI), a pan-African organisation specializing in providing political risk and trade credit insurnace based in Nairobi, Kenya.
Davith Kahwa, Director of Creditinfo Tanzania Limited commented: "Mr. Kamuzora has a very successful and impressive record in both managing and chairing international boards. We strongly believe that his extensive experience and know-how will bring value to our company; thanks to his deep understanding of the financial services industry, appreciation of the value proposition of credit reporting systems as well as a strong understanding of our ethos and commitment to support economic growth. We are therefore delighted that Mr. Kamuzora has accepted this role."
The newly appointed Chairman, added: "It is an honour to become Chairman of the Board of such innovative and ambitious company as Creditinfo Tanzania Limited and I look forward to continuing to deliver on its ambitious growth strategy".
ABOUT CREDITINFO TANZANIA
Creditinfo Tanzania Limited is the first licensed and leading credit reference bureau in Tanzania. Creditinfo believes that data has the power to transform lives and societies for better. Creditinfo specializes in providing intelligent information for individuals and businesses to facilitate access to credit and therefore contributes in growing the economy.