International Credit Bureau Day: Hundreds of Thousands of Credit Reports for Free on 12 September 2017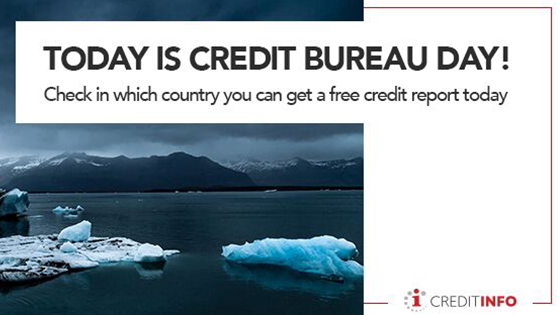 On Tuesday, 12 September 2017, most of Creditinfo and partner companies will take part into an international initiative, called the Credit Bureau Day. Hundreds of thousands of credit reports will be provided to business directors free of charge, in order for them to get more familiar with this basic credit information product and thus be able to see a "photograph" of their business in the light of creditworthiness.
The purpose of this initiative is educational. The Credit Bureau Day is intended to raise credit information awareness and encourage better understanding of credit risk management services in countries where credit bureaus are established and functioning. Consequently, on this specific day, most of the credit bureaus operated by Creditinfo and partner companies will be offering the opportunity to check ones' own business credit report free of charge.
The Credit Bureau Day is an international tradition that originated Lithuania in 2015 and escalated to 12 countries in four continents today. Every year more and more companies join this initiative, therefore we strongly hope that the Credit Bureau Day 2017 will be interesting, useful and meaningful to you, and that next year we could expand this beautiful tradition dedicated to the increase of financial awareness in even more countries.
On 12 September 2017 you are welcome to check the offers and activities in: