Creditinfo App To Utilize ShoCard's Blockchain-Based Identity Platform For User Security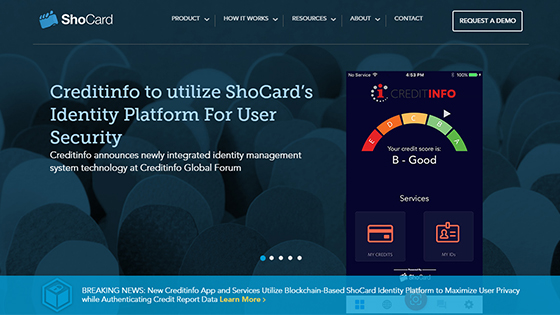 Recently, the Blockchain News channel was reporting about our partnership with ShoCard, a provider of identity verification system that works the way consumers and businesses need it to for security, privacy, and always-on fraud protection.
The app enables individuals to claim their identity and obtain personal credit information that can be shared with any third party, as well as be independently verified with proof of certification using the Blockchain. You can read the whole article by accessing this link. Lear more about ShoCard at shocard.com.
To learn more about blockchain technology, check out the article of Bill Hess — Founder of Pixel Privacy.