A challenger strengthens positions in Asia: Creditinfo opens a subsidiary in Singapore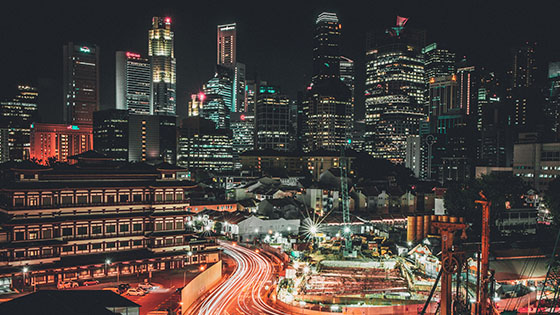 After several years of actively listening to the market's needs and expectations, the international innovator in credit risk management solutions' – Creditinfo – opens a subsidiary in Asia. Counting the success of the full scope credit bureau solution implementation in Indonesia, launched back in 2017, as well as the positive results from various decision analytics and consultancy services in the region, Creditinfo opens its doors with a dedicated team of top-level professionals based in Singapore to meet the increasing demand for a fresh and innovative approach in credit risk management and fintech, as well to be closer to the company's existing clients in order to serve them better.
"First, we had to show results, and now we can open a company in Asia. That's the Creditinfo way of earning trust." – states Stefano M. Stoppani, CEO of Creditinfo Group. He emphasizes that the opening of Creditinfo Asia Pte. Ltd. marks a key milestone in Creditinfo's growth path, as Creditinfo has been preparing for it for several years. "We feel welcome, thanks to the beautiful partnerships we have already built with prominent industry players, amongst which – PEFINDO Credit Bureau, the leading credit bureau in Indonesia – where we provide credit information solutions. Our company has been facilitating access to finance for both individuals and companies around the globe for more than 20 years, therefore our accumulated experience, expertise in fintech and unique solutions can tangibly benefit this so rapidly growing continent, representing 60% of the world's population and we are looking forward to some good growth all together.", concludes Mr. Stoppani.
Johnny Lim, Director at Creditinfo Asia Pte. Ltd. says that "based on our constant interactions with the stakeholders in the financial services industry, we see traditional lenders facing increased competition from existing ones, fintech companies and an increasing number of start-ups presenting innovative approaches towards lending, financial discipline and the industry in general. In order to be more competitive, banks and multi-finance companies in Asia are modernizing their processes while looking at countless opportunities to serve the unbanked and strengthening their risk management capabilities. Creditinfo Asia provides hands-on and innovative solutions to support the full credit lifecycle, however I can highlight services, such as psychometric scoring, IFRS 9 compliance, as well as decision analytics and support systems, which would be a great fit in assisting lenders throughout their modernization journey."
From now on, the aforementioned products, as well as other products from the extensive Creditinfo global offering suite, can be introduced live and at greater convenience for the whole Asian region.
The office of Creditinfo Asia Pte. Ltd. is located at One Raffles Place Tower 2 #19-00, 1 Raffles Place, Singapore 048616, and Creditinfo experts can be reached via e-mail info@creditinfo.com or phone +65 6808 5610.
ABOUT CREDITINFO GROUP
Creditinfo is a leading service provider for credit information and risk management solutions worldwide, known for its innovative and hands-on approach. It has developed, through its multiple subsidiaries in more than 25 countries, numerous innovative products and services from official and customer information sources to ensure best practices in credit risk management throughout the whole consumer credit lifecycle. Creditinfo serves more than 10.000 clients in more than 45 countries today and is a promoter of financial inclusion globally. Creditinfo has been shortlisted and awarded in several tenders supported by World Bank, IFC, Millennium Challenge Corporation and other international organisations.