Creditinfo partners with ISHENIM Credit Bureau on developing IFRS 9 Models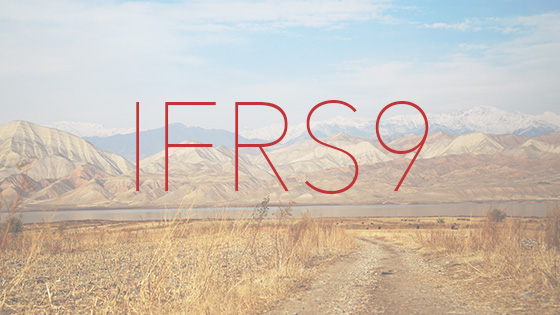 Creditinfo Group makes progress in Central Asia region and partners with ISHENIM  Credit Bureau on developing IFRS 9 models for the entire financial industry in Kyrgyzstan.  It is the first sale of the product in that region.
Creditinfo's IFRS 9 models meet the extensive demand from the credit industry, due to the  obligation for all to comply with IFRS reporting requirements starting this year. IFRS 9  requires a change in how financial assets are classified, measured and expected credit loss is  accounted for. The success in Kyrgyzstan is an important step towards the whole Asian region as Creditinfo continuously strengthens its position in that market. "Development  of these products will not only allow the Kyrgyz financial industry to be IFRS 9 compliant  but also to harness the power of Credit Risk Analytics to drive financial inclusion in that  country.", says Benjamin Riley, IFRS 9 Global Consultant at Creditinfo Group.
After several years of actively listening to the market's needs and expectations, we see  traditional lenders facing increased competition from existing ones, fintech companies and an increasing number of start-ups presenting innovative approaches towards lending,  financial discipline and the industry in general. In order to be more competitive, banks and multi-finance companies in Asia are modernizing their processes while looking  at countless opportunities to serve the unbanked and strengthening their risk management capabilities. This sale continues to demonstrate Creditinfo's leading role in the use of data  analytics to drive responsible credit and financial inclusions across the world.
CONTACT INFORMATION
For more information about IFRS 9 and data analytics, please contact:
Benjamin Riley
Global Consultant at Creditinfo Group
b.riley@creditinfo.com