Creditinfo Group awarded the Knowledge Prize 2019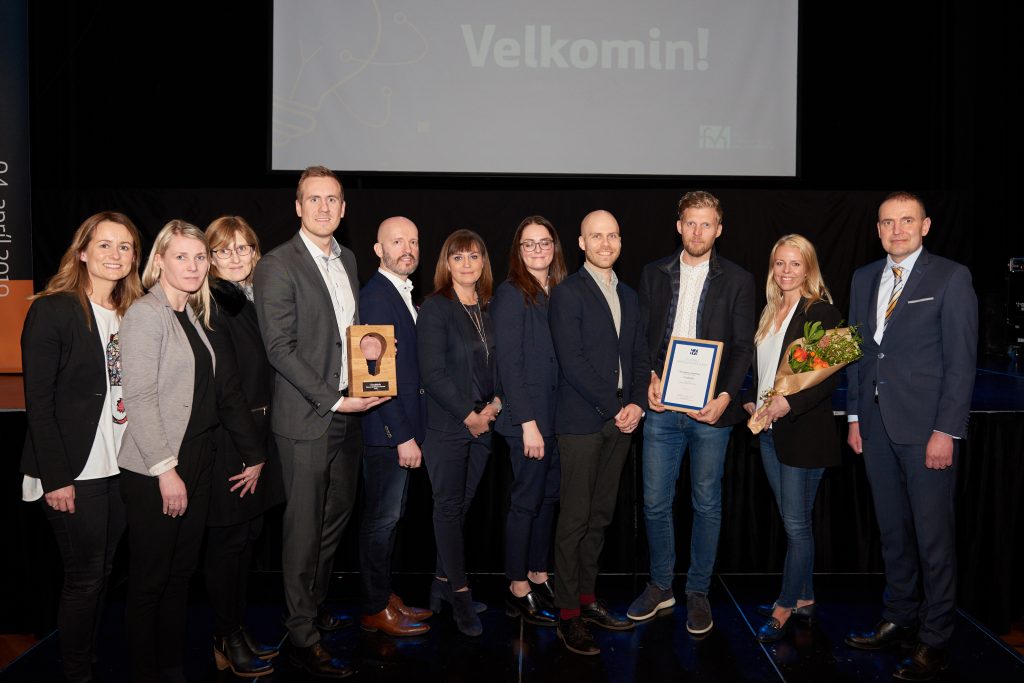 The Association of Business and Economics has chosen Creditinfo as the Knowledge company of the year 2019. Creditinfo Group was chosen as the Knowledge Company of the Year by the Association of Business and Economics. During the selection process, companies that have excelled in  their international markets in the recent years were considered. Other companies that also came at the top include CCP, Marel and Nox Medical.
"It is a great motivation for us at Creditinfo to receive the Knowledge Prize," said Brynja Baldursdóttir, Managing Director of Creditinfo Lánstraust and Regional Manager of Creditinfo Group in N-Europe. "Our business is based on an Icelandic ingenuity that is now in use in 45 countries around the world, keeping pace with this journey of creating value based on knowledge."
"I am extremely proud that Creditinfo has been awarded the Knowledge Prize 2019, and that we have been awarded repeatedly before in Iceland for growth in job creation, as well as being named as the entrepreneur of the year in 2008," said Reynir Grétarsson, founder and chairman of Creditinfo Group.
"We are being awarded for creating a valuable business based on knowledge, know-how that we have developed and found many forms and ways to sell in great number of countries. Most people only hear of us when they are declined credit since we have their credit score data. Such awards help remind all of us of the fact that we are creating valuable services that are important for the economy and to improve peoples lives. I am proud and grateful to the entire Creditinfo Group team and what we do for our company. Each and every person in the company plays a role that is necessary for the company to run efficiently."
"Another milestone achieved thanks to the smart work and passion of our international, multicultural and talented team of professionals worldwide. Thank you to every single one of you, you make Creditinfo thrive!", added Stefano Stoppani, the Creditinfo Group CEO.
We at Creditinfo Group would like to say a special thank you to the Association of Business and Economics for this recognition.