The financial inclusion conundrum in developed economies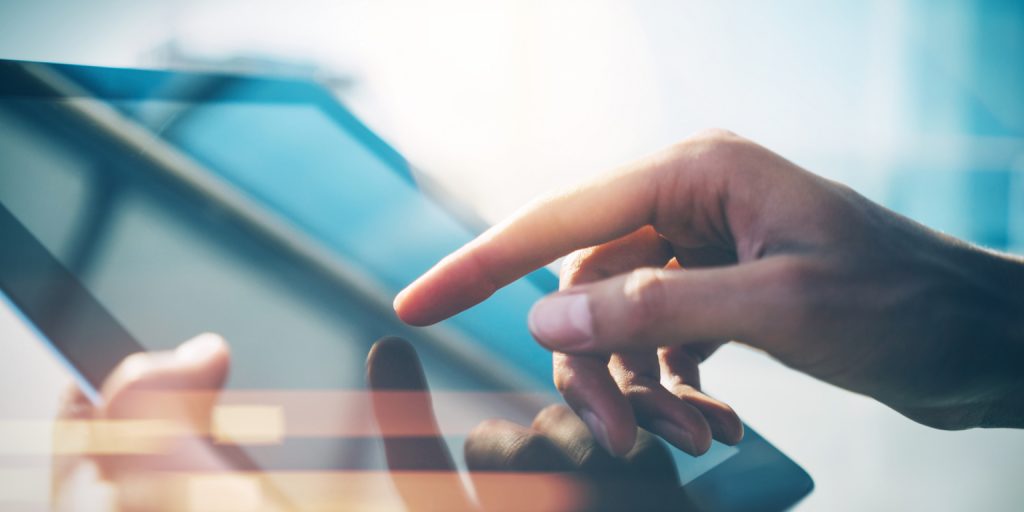 By Stefano Stoppani – CEO, Creditinfo Group
Last month, consumer champions Which? revealed the findings of research into the state of the UK banking sector – with a somewhat bleak conclusion. The top line of the study? A third of all UK bank and building society branches have closed over the last four and half years. Of those that remain on our high streets, opening times have narrowed.
To some, this news might not be so surprising. We've already seen the so-called 'death of the high street' claim retail victims from all corners of the UK. Mass closures of this kind – whether in retail or banking – are arguably the result of the widespread digitalisation of services. We've all been bitten by the convenience bug. As time-poor consumers, we crave access to services and products in the easiest and cheapest way possible – and if this means managing our finances via an app from the comfort of our own homes, rather than brave queues in town centres, then so be it.
Fintech unicorns such as Revolut and Monzo have clearly upped the ante from a banking perspective – these businesses are agile, novel and attractive propositions, particularly to younger generations, in today's digital age. With no bank branches and a lean infrastructure, the alternative they provide to traditional banks leans into a more digitally-savvy generation who is driving how we consume products and services today. Revolut's recent partnership news with Visa will also enable the firm to expand to even more countries than it currently serves.
However, with opportunity comes risk. A lack of physical bank branches means that more vulnerable citizens, such as the less digitally- or financially-savvy, and the elderly are without access to crucial financial services. And so, this brings us to the financial inclusion conundrum in developed economies, which continues to be an issue today.
As my colleague Paul Randall outlined in an article for Global Banking and Finance Review last year, according to stats from the World Bank, a whopping 1.7 billion adults across the globe remain 'unbanked,' with no bank accounts and no access to formal finance. Most of the unbanked admittedly live in the developing world, in countries such as China, India or Africa. But developed economies are also still struggling to close the gap between banked and unbanked citizens.
While the UK has a good level of financial inclusion, one in four British families is now classed as low-income. What's more, 13 million of the lowest-income individuals in the UK are financially excluded by mainstream banks and lenders. So how can we close the gap? In the first instance, traditional and established banks need to work alongside fintech 'disruptors' to ensure that services are accessible to all in society. This includes facilitating change in the credit lending industry, by helping banks to tap into and use new sources of data that can unlock access to services for the wider unbanked population.
At Creditinfo, we're doing just that – using our innovative psychometric testing methods to measure the risk of potential customers who may have been overlooked for formal finance in the past, by assessing their core personality. Just like credit bureau data, where millions of raw variables are split into segments such as default, early stage and revolving arrears, or credit card performance, so personality data is split into segments in a similar way. By uniting psychological models with traditional risk analytics, lenders can reduce risk with existing customers and start new relationships with prospective customers, thereby increasing affordable access to financial services products.
Government also has a role to play in supporting more vulnerable citizens in accessing services that are arguably a basic human right today.
In March of this year, the HM Treasury and Department for Work and Pensions released a financial inclusion report that outlined its commitment 'to building an economy where everyone, regardless of their background or income, can access the financial services and products they need.' This involves a programme of initiatives, such as the new Single Financial Guidance Body (SFGB), which will 'develop a long-term national strategy to improve people's understanding of money, pensions and their ability to manage debt.'
While this is an encouraging step in the right direction, the proof of these initiatives will be in the progress we make together, in closing the financial inclusion gap for the improvement of all citizens' lives and eradicating poverty as best we can.
Comment, like, share and join in the conversation here!