Digitalization Helps Lenders Overcome Challenges Caused By COVID-19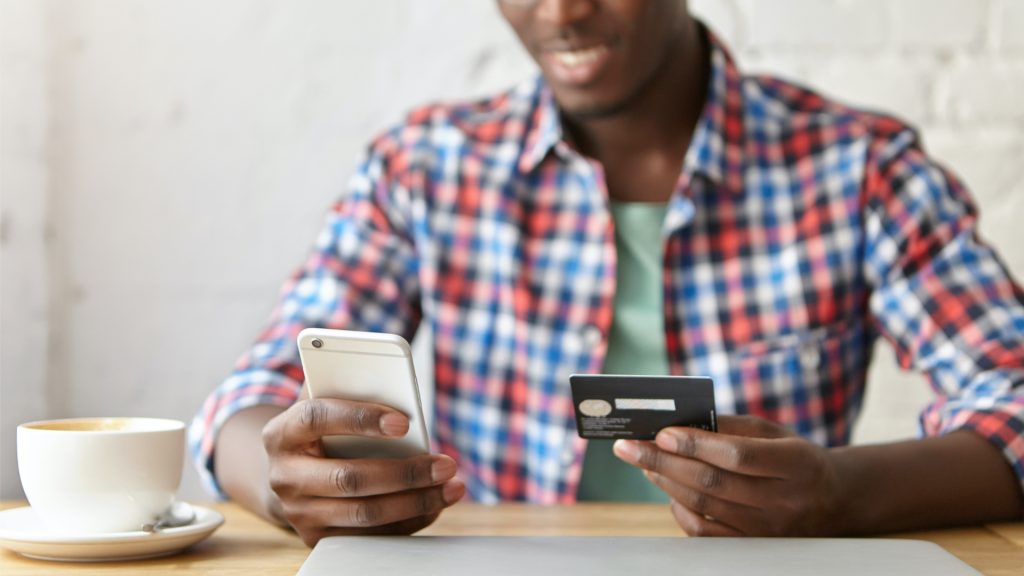 The rapid spread of the Coronavirus is impacting economic growth and market volatility is increasing thus impacting the industry through weakening investment returns and potentially adverse impact on the capital position of financial institutions around the world. A sustained economic slowdown triggered by the outbreak will put negative pressure on revenues and lead to a material increase in credit risk and a potential spike in claims including for health, credit and event cancellation insurance.
Credit Bureaus' data can provide valuable insights on the state of lending industry, which is tightly linked to the country's economy as a whole. This data can also help to identify trends and market shifts at the early stage so, vigilant market players can better prepare themselves for the upcoming storm. Creditinfo has done an analysis of credit bureau inquiries data in over 15 markets, including Africa, Eastern Europe, Caribbean and others. The results proved to be interesting. While most markets still show enviable resilience in adverse conditions, some have started to experience serious trouble. The number of bureau inquiries dropped by more than 30% in the second half of March, signaling serious shrinking of lending, which is not explained by seasonality. While the shrinking of lending is understandable under current circumstances –lenders tighten up credit underwriting to reduce risk exposure in the face of upcoming defaults. It is surprising to find such significant difference between countries that are facing similar challenges.
Why is lending in some countries still stable, whereas in others, the volumes are plummeting?  In order to dig out reasons, we first need to understand dominant operational models that are utilized by lenders in the troubled and the resilient markets. The most striking difference is in development level of remote banking channels.  For example, in Kyrgyzstan, one of the markets that has suffered the most, lenders are required to get written consent from customers in order to access their credit bureau history or simply pass their data over to the bureau.  In other developing countries, e.g. Jamaica, borrowers must open banking account in order to be able to get a loan, which requires facial verification of person's identity, which means that customer must physically visit the bank's office to pass the onboarding procedure.
Whenever regulations require physical presence of customers it limits development of digital banking channels, especially online lending. This in turn leaves lenders vulnerable to changes in consumer's behaviors like what we are currently observing. Under the COVID-19 crisis, many people choose to stay at home and limit personal interactions. Governments are shutting down restaurants and shops and require companies to let their employees work from home.  Offline businesses are experiencing pressure like never before and lenders are no exception. How can Bank provide a loan to a customer who is not willing to risk visiting bank's office to pass KYC procedures or provide credit history consent? Such requirements now become a real driver of lending decline.
In those countries where remote onboarding is a common practice things look much more optimistic. For example, in Kenya and Tanzania there are many purely digital lenders that provide loans through mobile apps or websites. In these countries we do not observe significant change in number of credit bureau inquiries, a good sign of stable volumes of disbursements. People still want to borrow money and buy goods even if they stay at home.
Digital channels not only enable Lenders to seamlessly onboard new customers but also efficiently manage relations with existing ones.; for example, offering top-ups to reliable borrowers or restructure debts of those with financial trouble. The latter can become a critical tool in helping people who were severely hurt by the current crisis.
It is too early to draw strong conclusions. Most states have just started taking serious measures only a few weeks ago and the effects are yet to come. Creditinfo will continue to closely monitor the situation and provide analysis of the trends and recommendations.
Maxim Fetisov
Senior Business Consultant, Creditinfo Group.