New "Creditinfo CO" system reports on debtors' debtors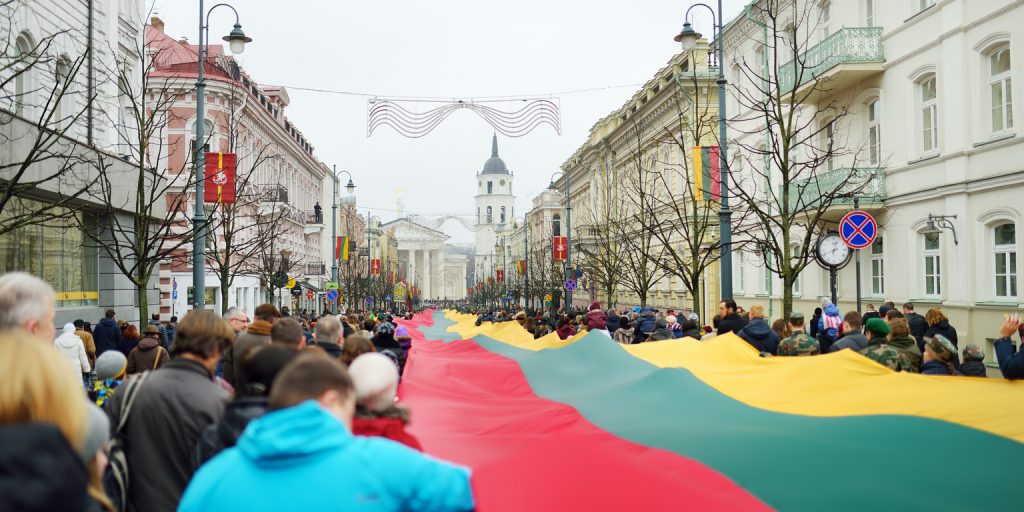 Press Release
April 28, 2020. Creditinfo Lithuania today introduced the new debtor reporting system "Creditinfo CO". The system will give businesses the ability to learn, free of charge and in one place, how many companies are late with payments to their debtors and for what total amount starting from lock down period caused by COVID-19. The aim is to provide businesses with useful information that can help them make decisions on a more informed basis – whether to negotiate with debtors on payment terms, prepare documents for an assignment of debt, or initiate a judicial recovery process. It is also worthwhile checking what length deferments and what size trade credits are being granted to business partners.
Creation of the Creditinfo CO platform was hastened by the economic situation that COVID-19 has provoked, with one company after another facing delayed settlements. As tension over late payments grows, companies are checking their customers' reliability more actively. The figures show that between 16 March and 15 April this year, queries in the credit bureau system increased the most, compared to the analogous period before the quarantine was declared (16 February to 15 March), among companies from the following sectors: construction and real estate (+56 percent), utilities (+44 percent), transportation (+44 percent), industry (+41 percent), and insurance (+32 percent). Given the chance to share information about debtors, in the very first week 120 companies expressed a desire to do so.
"Now businesspeople can judge more accurately whether there are objective reasons for a specific partner's failure to settle. We hope that in all cases this will encourage closer collaboration and dialog on how companies can deal with payment problems together," says Linas Čereška, General Manager of Creditinfo Lithuania. "On the other hand, if you see a business partner is late paying but there aren't any partners indebted to them, we'd recommend immediately sitting down at the negotiating table and clarifying the objective reasons for the delay in settlement."
Critical debt recovery period – up to 60 days
Mr Čereška notes that business leaders learned lessons from earlier economic crises and know well how important it is to obtain the information that is vital to a company's survival in a timely way and to take action without delay.
"The faster information about companies with overdue debts is made public, the more informed actions other companies will be able to take," General Manager of the credit bureau says. "Our advice is to constantly monitor the situation of one's debtors and take legal measures on time to help recover outstanding payments."
According to Mr Čereška, established practices in Lithuania and the world show that, in a time of crisis, when debts are not recovered within 30 days, the likelihood of obtaining settlement decreases by half, and when delays exceed 60 days, a serious risk arises of never recovering the money. Analysis of the data that Creditinfo has shows that recovery of overdue debts is currently slowest in the transportation and construction sectors, taking 52 days and 57 days respectively. Meanwhile, companies in the extractive industries, agriculture, and wholesale and retail trade, along with hotels and restaurants, are taking 40 days or more on average to cover arrears.
Publishing transparent information will strengthen the country's financial stability
The initiative to transparently report on debtors' situation is also supported by the Bank of Lithuania, the supervisor of the financial system. Bank of Lithuania Board Member Marius Jurgilas notes that the business community is mature enough for responsible and transparent relationships, and technologies are helping to exchange information and use it in a timely way for appropriate decisions.
"The country's financial stability depends on each company's behaviour in the market, so we welcome all measures that encourage businesspeople to plan operations responsibly and settle with other companies on time. The more transparent the relationships between companies are, the healthier Lithuania's economic situation will remain and the faster we'll deal with the difficulties that have arisen," Mr Jurgilas says.
According to Linas Čereška, from now on, on the Creditinfo CO system, information will be shown not just about a specific company's debts – how many companies it is indebted to and in what amount – but also about how many debtors it has and the total amount others are indebted to that company. It will be possible to see such information about any company free of charge.
Protection from dishonest businesspeople and companies maliciously failing to pay
In building the platform for exchanging information about debtors, the credit bureau, according to its General Manager, seeks to prevent non-transparent decisions by companies, where dishonest businesspeople try to take advantage of the existing situation and simply withhold payments unilaterally even though they have the ability to settle. It is also hoped that the debtor reporting system will be especially useful for small and medium businesses which, unlike big companies, usually lack qualified resources and do not have a lot of experience using financing and credit limits or recovering debts. The ability to check the financial situation of existing and future partners on an open platform will let them more accurately decide on what terms and with what companies to work. Upon request, companies can get automated notifications about new information that is added on the system.
About Creditinfo:
Established in Iceland in 1997, Creditinfo Group provides credit information and risk management services around the world. As one of the fastest growing companies in its field, Creditinfo ensures access to financial information with advanced solutions for data management and analysis. In Lithuania, Creditinfo has been collecting and continually updating data since 2000 and now manages information on a portfolio of nearly 1 billion euros of debts. As of 1 April 2020, the portfolio of debts to legal entities registered in Creditinfo's systems totalled 881 million euros, of which 399 million euros was owed by legal entities and 482 million euros by natural persons. Creditinfo actively collaborates with the World Bank and the International Finance Corporation (IFC) and is a member of the Association of Consumer Credit Information Suppliers (ACCIS) and the Business Information Industry Association (BIIA). Currently 33 Creditinfo bureaus operate on four continents.
For more information contact:
Linas Čereška, General Manager, Creditinfo Lithuania (linas.cereska@creditinfo.lt,  +370 698 71177)