Six Corporate Image Improvement Tips for CFOs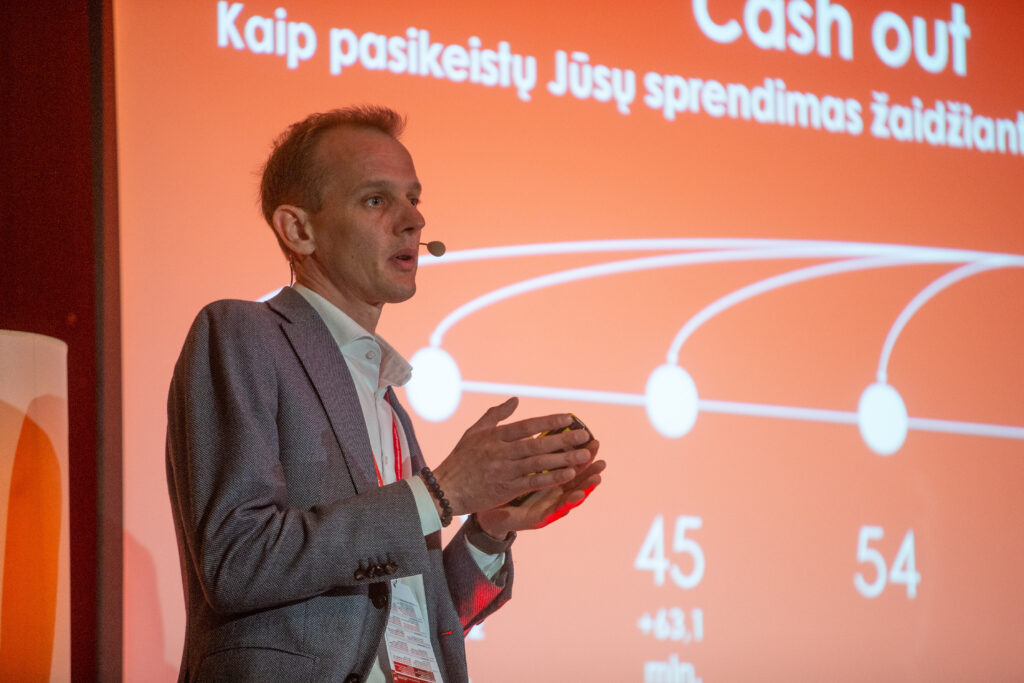 It is customary to assume that the reputation and image of a company is mostly a prerogative of the general manager and the marketing unit. Credit is also given to employees who are in direct contact with the customers, yet financial decision-makers mostly go unnoticed. In this article, I will share some ideas about the huge influence Chief Financial Officers may have on the good corporate image.
Many companies seek to be socially responsible, i.e. to treat employees and clients with respect, to be environmentally friendly, to pay employees and partners on time, to be open about their plans and performance results. Are these objectives achievable without the involvement of the head of finance? After all, even a content project in the media or putting up an eye-catching billboard on the highway may prove to be insufficient if the head of finance doesn't care about the corporate image.
Select clients carefully and always check their financial reputation. What is the role of CFOs in the process of selecting clients? According to Creditinfo Lithuania statistics, about 30 % of companies in Lithuania stand out with high risk of delayed payments. To put it in other words, one out of three clients may draw your company into a chain of defaults: the longer delays on behalf of your clients, the more difficult it gets to meet your own obligations. Hence, the question is whether you can afford to have deals with any clients, or whether you need to carefully select them? According to our credit experts, selection is the right answer: it is necessary to assess the financial reputation of every client, to agree on clear payment terms and conditions, and to provide for safeguards against delays. The colleagues may not always be happy with the verdict of the head of finance, yet responsible client selection procedure guarantees timely payments, prevents loss and time wasted for the administration of debts. Unreliable clients or partners are like weak foundations, the crumbling of which may destroy the strongest walls. Therefore, I highly recommend developing a procedure for the assessment of clients before signing the sales contract.
Update information about clients and partners regularly. The market situation is always changing. According to our calculations, 5.7 million market events occur annually in Lithuania that may affect decisions to cooperate, including changes of managers, shareholders, authorized capital or legal address, as well as staff increases or decreases, salary and risk score changes. Has any civil action been brought against your client? Perhaps, a recovery procedure has been initiated? Maybe other credit institutions have started showing an increased interest in your long-term client's situation? All of the above may be very important factors for you to consider if you are about to sign a long-term cooperation contract; therefore we recommend to clearly define the cases when the involvement of the financial department is necessary for the decision-making process. The challenges of the pandemic may have changed the performance indicators of many companies, thus checking them once again is a prudent step. According to Creditinfo Lithuania statistics, the last six months saw the contraction of low-risk companies' share from 54 to 39 %, and the increase of the high-risk companies from 8 to 12 %.
Take care of adequate cash flow and assess the transparency of your payments to suppliers. Sufficient cash flow is one of the key ingredients of a sustainable and healthy business. You may use equity capital or borrowed funds, but all your decisions must be always justified and transparent. What is your approach to the payment terms? According to our statistics, payments for goods and services in Lithuania are made within 42 days on average. Ask yourself: what are the supplier payment terms in your company and why? A separate analysis of companies of different sizes from different sectors revealed that some companies with greater bargaining power provide for payment terms of 90 or even 120 days in their contracts with suppliers. Have your ever thought about the impact of such payment terms on the image of the company? Are these terms indeed transparent, or are they just an attempt to get free funds for own needs at the expense of suppliers? Also, you should consider the fact that sooner payment gives suppliers greater momentum, enables them to invest and expand more boldly, as well as improve the quality of goods and services. According to our calculations, each day of sooner payment to suppliers brings tens of millions of euros into the Lithuanian economy, which are used for the timely payment of salaries to the employees and taxes to the state, for training and investment projects. Some finance professionals insist that there is nothing wrong in funding corporate needs on somebody else's expense; hence there is no sense in paying suppliers sooner. Yet we would advise negotiating better discounts or better support services rather than longer payment terms. It will help you to save costs, take better care of your corporate interests and contribute to the viable economy; and all of it will make you a better and more socially responsible market player.
Submit financial statements to the authorities on time. According to the State Enterprise Centre of Registers, as on the 1st of September, 84% of operating companies have had 2019 financial statements submitted to the authorities. What are the reasons why the remaining 16% of companies failed to do so, although the deadline for submission is the end of May according to the Lithuanian legislation? Does the negligence to provide essential information mean that companies have something to hide? As the CEO of the credit-scoring bureau, I am of the opinion that a report of poor performance results with an explanatory note is better than no report at all. Companies that failed to report performance result of the previous year are scored 0 or "financial statements not submitted" by the credit bureau. The score of companies that reported poor financial results may be lowered, but business partners, as a rule, prefer dealing with weaker companies rather than with those that avoid being transparent about their current situation.
Be responsible when borrowing or resorting to state benefits. What credit information about your company is available to the public? Currently, as many as 24 thousand Lithuanian companies are recorded as having debts of over 150 EUR to the Social Insurance Fund SODRA, of which 6 thousand have their debts deferred. Is that deferring really necessary? You should look beyond the financial aspects every time you make a decision about the deferred taxes. Sometimes even stabile companies don't miss a chance to play wise and use the benefits offered by the state. This may send a misleading signal to other market players and they may think, that deferral of taxes to SODRA signifies difficult situation of the company. Do you really want this? If not, use the state benefits only if you really need them.
Take care of the last line of the balance sheet today, but don't forget about tomorrow. All heads of finance usually focus on the last line of the balance sheet: are we growing or declining? Are we in profit or loss? Yet there are many more fine-tuned processes that determine data sets on the basis of which we select clients and partners, and how quickly we are able to collect payments and pay our suppliers. Is the information we publish about the company transparent? Do we timely submit financial statements to the authorities? Are we abusing our power in the contracts with suppliers? Are we monitoring what information about the company is available at the credit bureaus? It is great if you do all that as the head of finance.
I will conclude my tips with a quote that is well known across Western Europe: If you have cash flow with reputational issues today, then you have no cash flow tomorrow. I wish CFOs never forgot that there are no such corporate image-related risks that would have no impact on cash flows in the future.
Aurimas Kačinskas, CEO, Creditinfo Lithuania
Ieva Kutkaitė, Marketing Manager, Creditinfo Lithuania