Creditinfo appoints Global Sales Leader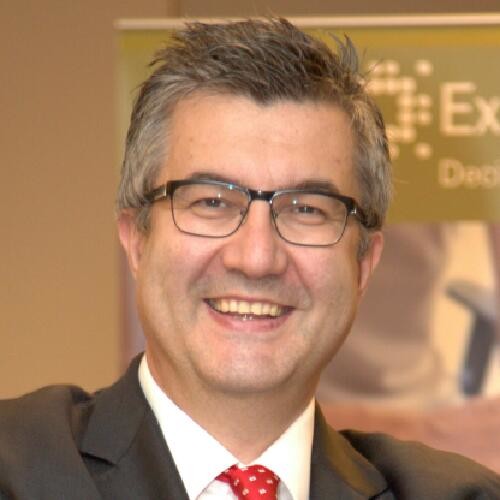 Creditinfo appoints former Experian consultant as global sales leader
Decision analytics leader welcomes Burak Kilicoglu to growth-focused senior role
LONDON, UK, 30th March 2021 – Creditinfo Group, the leading global credit information and decision analytics provider, today announces that it has appointed Burak Kilicoglu as its new Director of Global Markets to guide Creditinfo's global sales teams strategically and operationally through the company's next phase of growth.
Burak joins Creditinfo following 15 years at Experian where he provided strategic risk management consultancy on debt management, customer management and originations for retail banking as well as telecommunications sectors. In his new role he will be based out of the company's Monaco office and set and execute a strategic vision and roadmap for sales in collaboration with other Creditinfo executives and key stakeholders.
With over 25 years of experience in the financial services industry, Burak will act as a key liaison between all business unit leaders to grow the global sales team's capabilities, keeping pace with the ever-growing and changing needs of the business.
"Creditinfo continues to grow and develop as we realize our ambitions to enable corporates, SMEs and individuals be active players in the economy" commented Paul Randall, CEO at Creditinfo Group. "We're delighted to bring Burak onboard to help us push forward as a business and further our ability to facilitate access to finance while also reducing risk for banks. Burak has a wealth of knowledge and experience that will make him a valuable asset to our business as we embark on our next phase of growth. His appointment, coupled with our new shareholder structure, brings fresh energy, thinking and impetus to our operations and will help us to capitalize on our unique position in the market."
Burak Kilicoglu, Director of Global Markets at Creditinfo, commented, "I'm excited to be joining Creditinfo at such an important part of its growth journey. This is a company with significant growth potential and incredible products and technology to take to market. As the fintech industry continues to grow in global markets there is a huge opportunity to help organizations gauge their risk appetite and make informed and intelligent lending decisions based on a wide range of data source and market leading analytics technology. I'm very much looking forward to leading that charge and working with Creditinfo's sales team and senior leaders to work towards expanding our market penetration and helping our clients make informed decisions with confidence." 
Prior to joining Experian, Burak was a VP in the European Card Services team at Bank of America, and before that held portfolio management roles at Discover Financial Services and Transamerica Retail Finance. He attended the University of Notre Dame – Mendoza College where he graduated with an MBA.  He also has a MS in Industrial Engineering from the Istanbul Technical University.
This appointment follows the announcement of a new shareholder structure, with private equity firm Levine Leichtman Capital Partners as majority shareholders, and the appointment of Paul Randall as Group CEO to lead Creditinfo through a period of development and global expansion.
-ENDS-
About Creditinfo
Established in 1997 and headquartered in Reykjavík, Iceland, Creditinfo is a provider of credit information and risk management solutions worldwide. As one of the fastest-growing companies in its field, Creditinfo facilitates access to finance, through intelligent information, software and decision analytics solutions.
With more than 30 credit bureaus running today, Creditinfo has the most considerable global presence in this field of credit risk management, with a significantly greater footprint than competitors. For decades it has provided business information, risk management and credit bureau solutions to some of the largest, lenders, governments and central banks globally to increase financial inclusion and generate economic growth by allowing credit access for SMEs and individuals.
 For more information, please visit www.creditinfo.com
Media Contacts:
Matt Silver
Babel Agency for Creditinfo Group
+44 (0)7769 266 452