Creditinfo Group becomes sole owner of International Bureau of Credit Histories in Ukraine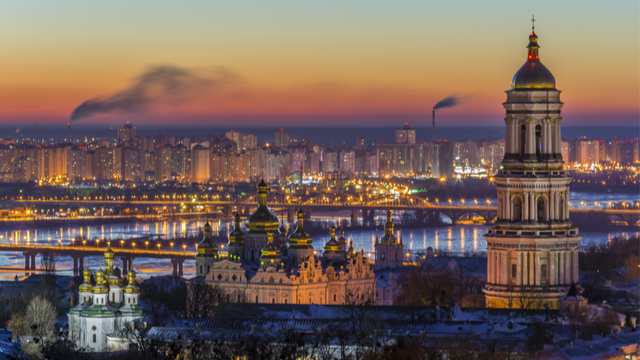 Creditinfo is investing in IBCH to improve its credit information sharing system
 KYIV, UKRAINE, May 24, 2021 – Creditinfo Group, the leading global credit information and fintech services provider, today announces that it has become the sole owner of Ukraine's International Bureau of Credit Histories (IBCH). Creditinfo aims to improve access to financial services for Ukrainians and support financial institutions with a full suite of best-in-class credit risk management tools.
Established in 2006, IBCH is one of three main credit bureaus in Ukraine. It offers a portfolio of products and solutions for credit risk management, expanding business opportunities, preventing fraud risks and NPL management improvement. Also, IBCH gives access to credit histories for individuals and legal entities.
"This investment shows Creditinfo's renewed commitment to both the IBCH and Ukrainian financial market overall," commented Seth Marks, Managing Director, Creditinfo Central & Eastern Europe. "We have been a partner of IBCH since launching in Ukraine. We have also established our credentials in more than 30 countries, also in the region, opening bureaus in Georgia, Kazakhstan, Kyrgyzstan and the Baltics. We hope that this new investment and our wealth of international experience will help us further entrench IBCH and the Creditinfo brand in the Ukrainian financial services space as we partner with lenders to drive financial access through the use of best practices in credit risk management and data protection. Ukraine is an ever-evolving and developing market with considerable growth potential. We are eager to play a role in aiding this growth."
 Kateryna Danylchencko, IBCH General Manager, added, "this is a new important step forward for IBCH. Our team is energised by the opportunity to be a part of Creditinfo, and we hope to utilise the company's expertise to assist us in the introduction of new products and services."
About Creditinfo
Established in 1997 and headquartered in Reykjavík, Iceland, Creditinfo is a provider of credit information and risk management solutions worldwide. As one of the fastest-growing companies in its field, Creditinfo facilitates access to finance, through intelligent information, software and analytics solutions.
With more than over 30 credit bureaus running today, Creditinfo has the most considerable global presence in the field of credit risk management, with a significantly greater footprint than competitors. For decades it has provided business information, risk management and credit bureau solutions to some of the largest, lenders, governments and central banks globally to increase financial inclusion and generate economic growth by allowing credit access for SMEs and individuals.
 For more information, please visit www.creditinfo.com
Media Contacts:
Caterina Ponsicchi
Group Marketing Director