Creditinfo Lithuania study: Men earn more than Women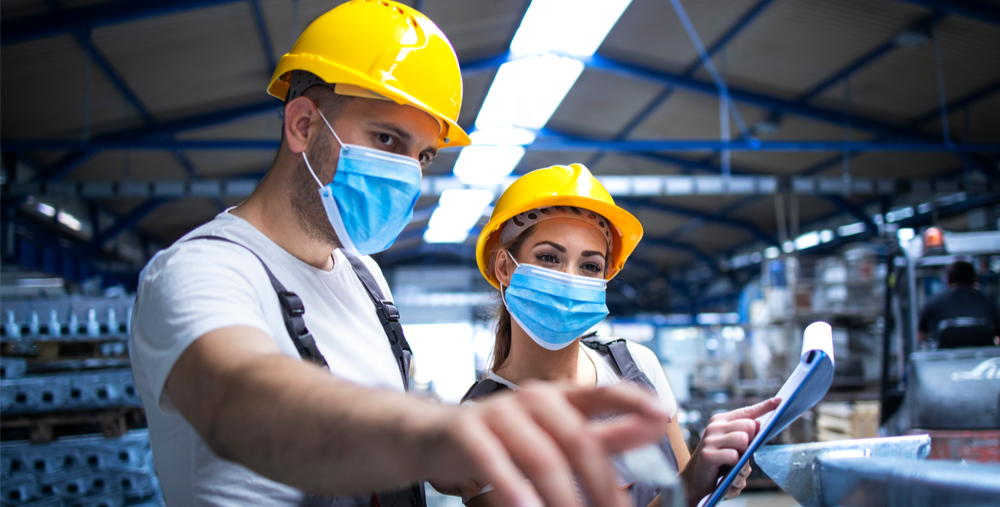 In Lithuania men earn more than women in 72 economic sectors, while women do so in 9 sectors. Human resource specialists recommend inquiring more boldly about corporate career and pay policies.
The study conducted by Creditinfo Lithuania suggests that out of 81 sectors into which economic activities of Lithuania-based companies are broken down, in 72 of them men earn more than women on average. Pay for men usually exceeds pay for women by roughly 30-50 percent, while the largest positive gender gap of 19.2 percent in favor of women has been recorded in education. In the reminder eight sectors women usually earn 8.5 percent more compared to men on average. The most striking gender pay gap favoring men is reported in 30 economic sectors where the highest monthly pay may range from EUR 1,464 to 2,671. Human resource specialists recommend staff inquiring about corporate pay and career policies.
As of May, when Sodra started publishing gender pay gap data, the credit bureau Creditinfo Lithuania has analyzed pay received in various economic sectors. The study suggests that in an absolute majority of activities, especially those with the highest pay, men usually earn more than women on average: in telecommunications (50.1 percent), in medicinal products and pharmaceutical services (47.8 percent), in veterinary activities (45.1 percent), in insurance and reinsurance (41.9 percent), in financial services (43.3 percent), in cinema and TV programme production (40,4 percent), in manufacturing of power generation equipment (38 percent), operation of headquarters and consultation activities (35.6 percent), in information services (37 percent), in production of computer, electronic and optical devices (34.8 percent), in research and experimental activities (34.8 percent), in programme production and broadcasting (34 percent).
Sectors which particularly stand out are air transport, gambling, and gaming industry, where men earn 95.1 to 127.6 percent more than women on average.
There are several sectors where women are usually higher earners, such as: education (19.2 percent), land transport and transportation by pipelines (10.7 percent), social work (11.6 percent), in-house social care activities (8.3 percent), furniture production (7.2 percent), postal and courier services (6.2 percent), manufacturing of tobacco products (5.8 percent), and manufacturing of metal products (5.1 percent).
Publication of gender pay gap will boost corporate sustainability
According to Jekaterina Rojaka, the head of corporate strategy and development at credit bureau Creditinfo Lithuania, while analyzing the corporate operations other factors, in additional to the financial indicators, such as earnings and profit, are becoming increasingly more relevant – these factors determining the overall corporate reputation include operational transparency, corporate values and internal culture, staff and social responsibility policies.
"Sustainability is starting to play a more important role on the corporate creditworthiness and reliability, as it entails transparency in corporate policy on staff relationship, corporate policy on partners and communities, and contribution to solutions of issues important for the society", J. Rojaka says. Statistics on average pay by men and women supplements information about the prevailing motivational instruments used by the company and career opportunities."
According to J. Rojaka, gender pay gap is a particularly sensitive issue also because on the Lithuanian labour market men and women enjoy an equal employment rate. The Eurostat data suggests that in the age group of 20-64 in Lithuania the gender employment rate gap (with 79 percent of men and 77.4 percent of women having employment) is the lowest in the whole of the European Union, accounting for a mere 1.6 percent in Lithuania.
According to the data of the Department of Statistics of Lithuania, in 2020 in Lithuania there were 1.358 mln. people having employment – 679.9 thousand and 678.2 thousand of men and women, respectively. The employment rates of men and women in different economic sectors varies. For instance, there are many more men than women engaged in agriculture (2.06 times more or 52.2 thousand versus 25.1 thousand, respectively), in power and gas supply (4.3 times more, or 7.7 thousand and 1.8 thousand, respectively), in water supply and wastewater treatment (2.5 times more, or 13.1 thousand and 5.2 thousand, respectively), in construction (10.7 times more, or 91.2 thousand and 8.5 thousand, respectively), in real estate operations (1.6 times more, or 7.7 thousand and 4.8 thousand, respectively).
There are sectors, though, where women's employment rate is several times higher than that of men's, these sectors are: health care and social work (6.1 times higher, or 13.6 thousand and 83.1 thousand, respectively), education (3.9 times higher, or 27.7 thousand and 106.9 thousand, respectively), accommodation and catering (2.4 times higher, or 9.9 thousand of men compared to 23.7 thousand of women).
Among the sectors with a similar level of employment rate among both genders the average salaries paid to men remain higher than salaries of women. These sectors include wholesale and retail (104.1 thousand of men and 114.8 thousand of women), information and communication (23.6 thousand and 15.6 thousand), financial and insurance activities (9.9 thousand and 16 thousand), administration (30.8 thousand and 26.2 thousand), public administration and defense (43.2 thousand and 43.2 thousand), creative and leisure activities (10.1 thousand and 16.6 thousand).
Meanwhile, the representative of Creditinfo notes that while analyzing average salaries paid in any individual company account shall be taken of the gender balance, the positions held by men and women, as well as the competences and experience needed in the given position. Moreover, she notes that, for instance, in air transport pilots are usually men, while women mainly work as flight attendants, which explains a huge gender pay gap in the air transport sector.
Human resource specialists recommend analyzing data carefully and discuss about career and pay more boldly
Šarūnas Dyburis, the Managing Partner at AIMS International Lithuania, notes on a shrinking gender pay gap among staff with the same level of competences and experience.
"Overall, within the European Union Lithuania is somewhere in the middle in terms of gender pay gap – an average pay for men is 13.3 percent higher than that for women, compared against an EU average of 14.1 percent", Š. Dyburis said. Our country stands out in that the gender pay gap has dropped to the minimum among men and women with the same level of experience and competences. However, due to objective reasons, such as career breaks due to maternity leave, women reach the highest pay levels slightly later than men, which also affects the average salaries".
The head of AIMS International Lithuania notes on an increasing popularity of corporate motivational and pay policies in Lithuania offering clearer career possibilities, encouraging the pursuit of higher performance indicators, and strengthening of cooperation spirit within organizations.
"We would like to encourage women plan their career path more boldly, be more proactive in seeking new career opportunities, and negotiating for higher pay more ambitiously. All candidates without exception should openly inquire about corporate career policies and learn about staff achievement appraisal and motivational systems", recommended Š. Dyburis.
For more information see:
For more information contact:
Jekaterina Rojaka, Head of business development and strategy at Creditinfo Lithuania (jekaterina.rojaka@creditinfo.lt; +370 612 73515)
Šarūnas Dyburis, the Managing Partner at AIMS International Lithuania (sarunas.dyburis@aims.lt; +370 616 72727)