Creditinfo awarded contract as the service provider for the Credit Information System of Seychelles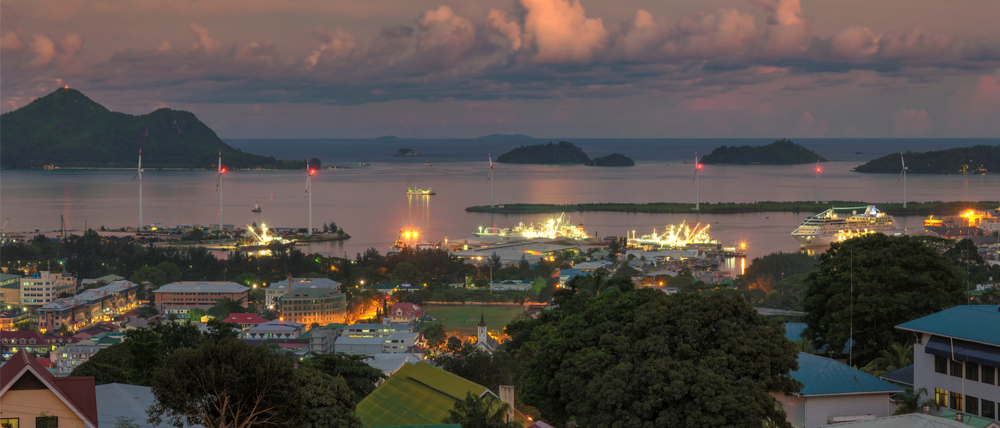 Creditinfo to establish a new Credit Information System for the country.
London, UK – 11th January 2022: Creditinfo Group, the leading global credit information and decision analytics solutions provider, today announced that it has signed a contract to design, implement and support a new Credit Information System (CIS) for the Central Bank of Seychelles (CBS).
The contract – which will see Creditinfo's solution rolled out over the next 12 months – makes CBS the 10th central bank to procure a credit information solution from the company.
At the end of 2020, the Seychelles population stood at 98,963, out of which there were approximately 20,099 active retail credit consumers. Seven commercial banks, all licensed and regulated by CBS, are currently the main institutions granting credit facilities to customers. A local credit union and two micro-finance institutions, also supervised by CBS, are the other major providers of credit facilities.
One of the recommendations in Seychelles' Financial Sector Development Implementation Plan adopted in 2014 was the need to enhance the effectiveness of the existing CIS operated by CBS, inclusive of broadening the scope for the capture of information across all relevant credit providers. In this context, CBS initiated a tender process in April 2021, inviting credit information solutions providers to submit proposals to develop and implement a new CIS. The contract has ultimately been awarded to Creditinfo.
The solution will include scoring, benchmarking, and the implementation of external data sources. Creditinfo will also provide training, consultancy and ongoing support services for the management of the system over the next five years to ensure that CBS employees, local lenders and data providers have the necessary knowledge to make the new CIS a successful endeavor.
Once established, the new CIS will support existing lenders and, over time, onboard other credit data providers, including fintech companies, state-owned enterprises, hire purchase providers, credit sales and financial leasing companies, insurance companies, amongst others. Hence, the new and expanded CIS will support the incorporation of additional data to supplement traditional sources and ultimately provide more individuals and businesses with the financing needed to realize their goals and grow the economy. In addition, the enhanced system will assist the overall mitigation of credit risk.
Samuel White, Regional Director at Creditinfo commented: "While the Central Bank of Seychelles currently has a credit information system in place, it doesn't meet the market needs of today, and certainly doesn't enable it to realize the future ambitions of the country and its economy. We're delighted to win this tender to put in place the technology and knowledge base to help open doors for individuals and small and medium-sized enterprises by increasing access to credit.
We see huge untapped potential in the market, and we are excited to work with our 10th central bank customer to establish a credit information system fit for the future. Once operational, this new system will enable more responsible lending by empowering local credit providers with the data they need to ensure they manage lending risks appropriately, ultimately boosting access to finance for individuals and small businesses."
Caroline Abel, Governor, Central Bank of Seychelles, said: "Seychelles has a vibrant financial services ecosystem, and access to credit is an important aspect as we look to boost financial inclusion in the market and look at ways to grow our economy. At the same time, lenders should have access to appropriate data to have a better overview of the creditworthiness of borrowers, be able to assess credit risks and make sound financial decisions. Information collected through such a system can also be used for analysis and monitoring in the areas of financial inclusion and stability.   
The CBS is therefore looking forward to the collaboration with Creditinfo over the next five years to have a modern credit information system that is in line with industry standards, ultimately assisting the development of the credit environment and overall financial sector."
Paul Randall, CEO of Creditinfo Group added: "Creditinfo has been effective in strengthening the financial infrastructure in numerous countries across the world, and working with central banks to create a robust and fair way to assess risk and credit affordability. We are looking forward to supporting the Central Bank of Seychelles with their implementation of a future-looking credit information solution and widening access to the information and financing that will be key to future business and economic growth in the country."
-ENDS-
About Creditinfo
Established in 1997 and headquartered in London, UK, Creditinfo is a provider of credit information and risk management solutions worldwide. As one of the fastest-growing companies in its field, Creditinfo facilitates access to finance, through intelligent information, software and analytics solutions.
With more than 30 credit bureaus running today, Creditinfo has the largest global presence in the field of credit risk management, with a significantly greater footprint than competitors. For decades it has provided business information, risk management and credit bureau solutions to some of the largest lenders, governments and central banks globally – all with the aim of increasing financial inclusion and generating economic growth by allowing credit access for SMEs and individuals.
For more information, please visit www.creditinfo.com
Media Contacts:
Matt Silver
Babel PR for Creditinfo Group
+44 (0)20 7199 3997