Open Banking in the MENA region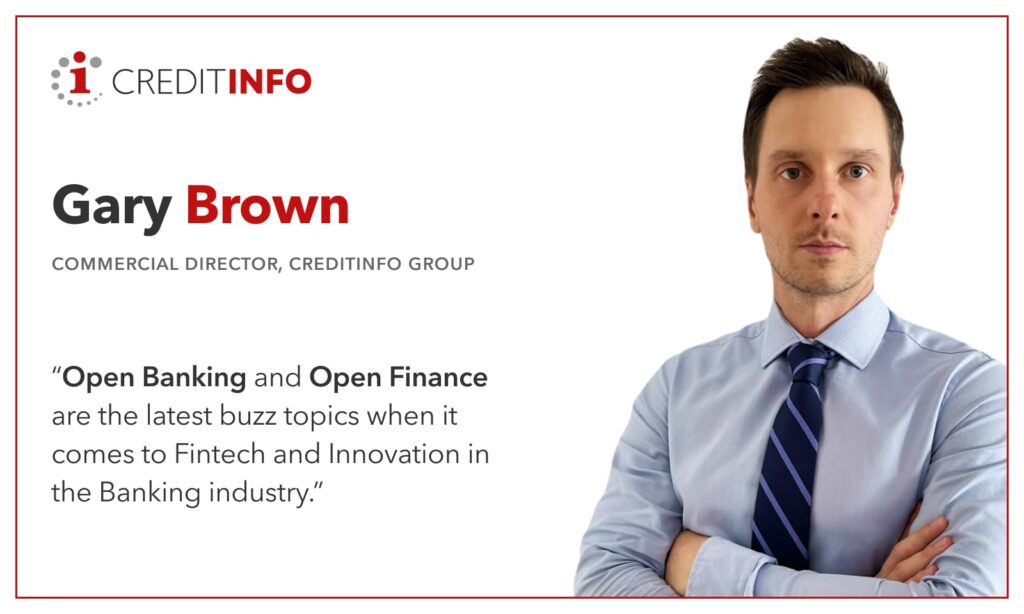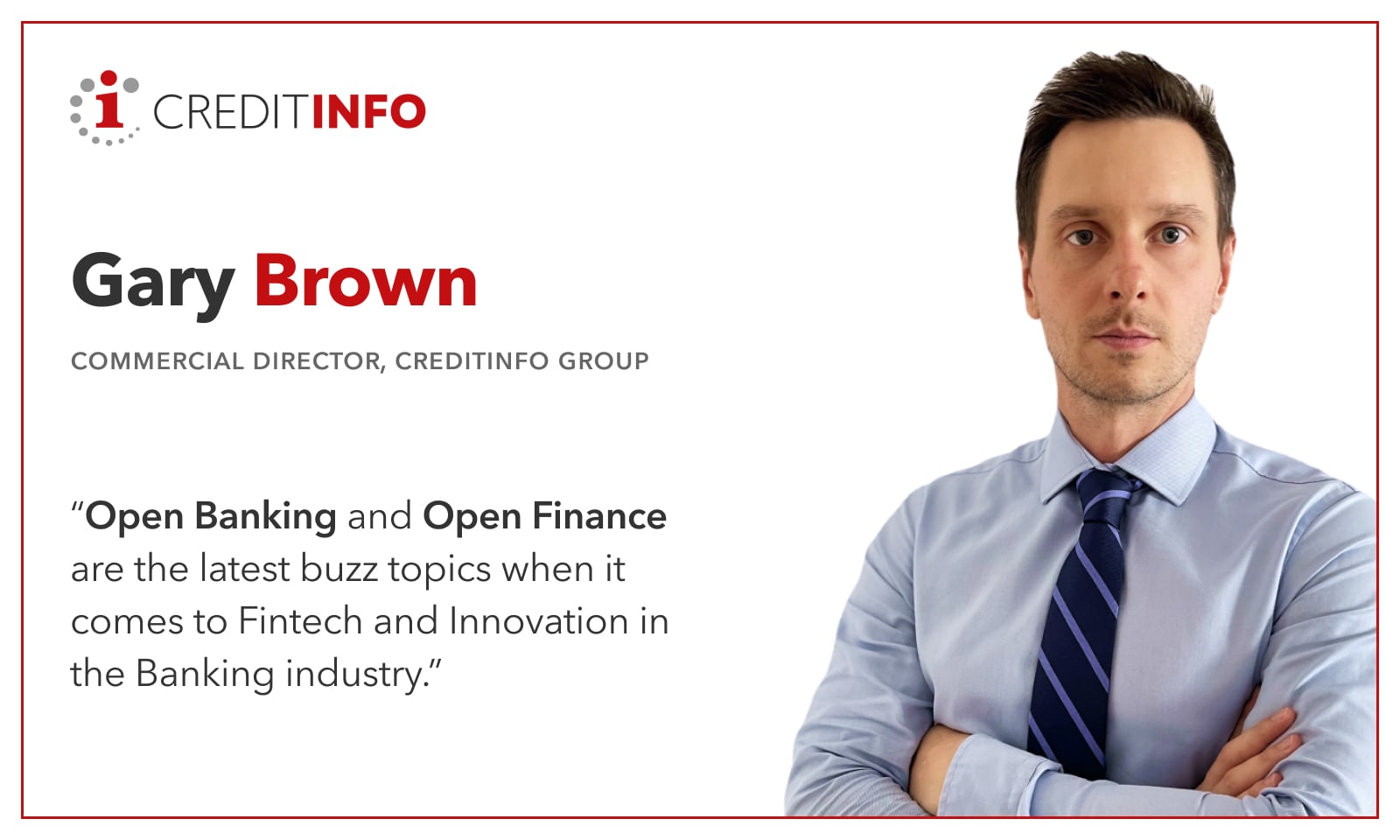 We recently sat down with the Commercial Director at Creditinfo Group, Gary Brown, where he highlighted his thoughts on Open Banking in  the MENA (Middle East and North Africa) region. These were some of his insights:
What is Open Banking?
Open Banking is a service that provides third-party financial service providers open access to consumer banking transactional data from banks and financial institutions using application programming interfaces (APIs). Open Banking is growing with popularity globally and in the MENA and could soon become the latest source of FinTech to shape the banking industry.
Delivered through open banking, banks allow access and control of customers personal and financial data to third-party service providers. Of course, customers are required to grant consent to allow the bank access and permission to share. Lenders are then able to use customers data and transaction history to drive insights such as spending habits and regular payments. This will enable more competition and innovation to financial services which will lead to better products to help consumers manage their money.
What are the benefits to Open Banking?
Open Banking allows lenders to add an additional layer of data and complete a more accurate and comprehensive picture of a customer's financial situation to offer more competitive and profitable loan products. It can also benefit the consumer and help them manage their own expenses and accounts. An open Banking application can display all the consumers banking accounts in one place and display their spending habits and behaviors.
Open Banking is a straight-forward solutions with low integration costs that can greatly benefit large and established banks, small banks and digital banks. It can reduce operational costs and provide a wider customer outreach through digital channels, hugely important in the MENA with such a high percentage of the population with access to a digital smartphone. This new technology can strengthen customer relationships and customer retention by helping consumers manage their expenses and connect with them through digitalization.
How will Open Banking improve the customer experience in the MENA?
With such high smartphone usage across MENA, Open Banking will provide consumers the ability to have full control over their finances under one view, as well provide them with a better range of products and services personalized to their financial situation. Consumers across the MENA are requesting more flexible and forward-looking systems that support fintech innovation. Open Banking allows consumers to be in control and empowers them and small businesses by creating a simple platform for accessing, controlling, and sharing their data so they can benefit from it. With connected accounts across the financial services landscape, consumers and small businesses can put their data to work, whether it's for one specific purpose or across multiple apps and services.
Data exchange is crucial across any financial ecosystem and Open Banking plays a vital role by providing a new additional layer of data. Enabling a secure and safe flow of data across accounts and apps efficiently will fuel innovation for banks and provide many new benefits across the industry, such as improving financial literacy and extend financial inclusion to the underserved.
Can you explain the differences between Open Banking and Open Finance?
Open Banking and Open Finance are the latest buzz topics when it comes to fintechs and innovations in the Banking industry. Open Finance has been developed from Open Banking and will provide an extra layer of data available to consumers and organizations, Open Finance will include other financial data, such as mortgages, savings, pensions, insurance, utilities, etc. This will enable consumers to provide access to their entire financial footprint and provide them with an even better customer experience.
To better serve the unbanked or underserved, Open Finance will further level the playing field and make it easier for these consumers to have access to affordable and sustainable credit, providing everyone access to the services they require and deserve. With more access to finance, we can expect to see better economic growth across MENA.