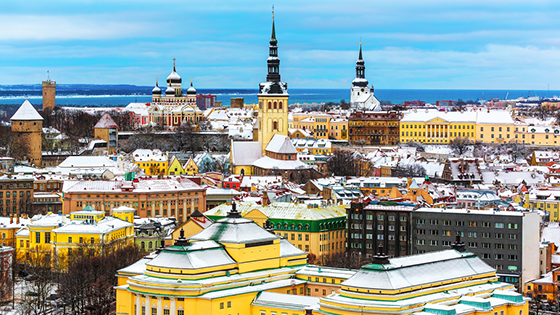 Creditinfo are pleased to announce that they have entered into a definitive agreement to acquire a credit bureau operation in Estonia from Experian, Krediidiinfo. Krediidiinfo has been operating since 1993 and is engaged in corporate economic and financial data collection, processing and analysis. Hosting Estonia's largest corporate and private database, Krediidiinfo currently has more than 16,000 companies, both domestically and abroad, utilising their credit reporting services.
Spreading the Creditinfo Gospel from Iceland to London to Dublin to Dubai
Just like his buddy Paul Randall, Samuel White, Business Development Manager, Creditinfo International  has been clocking up a lot of air miles too.  He has recently been on tour in London, Dublin and Dubai.
Samuel recently attended the Credit Excellence Awards in London on behalf of the company as we were nominated as finalists. Although we didn't win, our company was talked about in front of 500 Credit Risk industry professionals and Samuel met up with a few old acquaintances and some new ones too.
Paul Randall and one of the CIS team will be flying out to deliver training to some of Tanzania's potential clients.  This is a great way for the clients to network and share best practice whilst also being an informative session and for us, it's a great opportunity to promote what we do best and how we can help them do things better.  During the 4 x 50 minutes sessions, we'll be telling them about the benefits of a Credit Bureau, the data landscape in their country, going into detail about scoring and also automation.  If this is of interest, give Paul a call!